I have been a fan of Kevlar leggings for a while now and I have to say these Oxford Product super leggings are a firm favourite of mine. The leggings are sooooo comfortable and they offer the protection I need when riding my bike.
They are an Aramid fibre reinforced lining legging with Level 2 CE knee armour and hip protector pockets for optional hip protection too but I haven't got the hip protectors in mine.
The super leggings are a high waisted legging which I really like for riding the bike as I find they stay in position and I am not constantly having to pull them up when I get off the bike. They are made from a super comfy four way soft stretch material and look like normal leggings. They are smart enough to wear to work in the office – when I ride to work, I just take my bike boots off when I get there and put on a pair of shoes.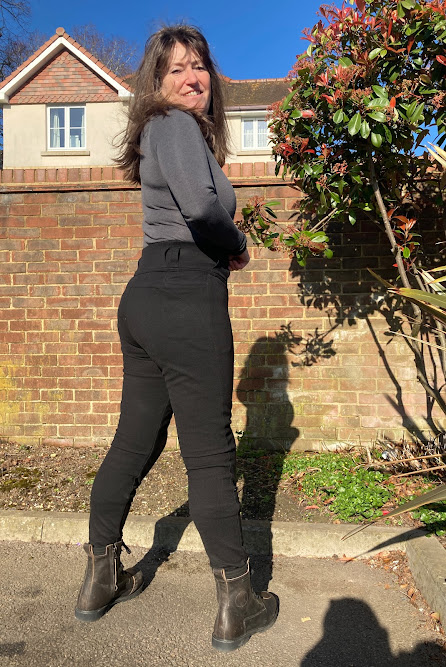 These leggings cost about £100 and come in a range of sizes (6-22), leg lengths (short, regular and long) and colours (black, grey, khaki and burgundy) so all shapes and sizes are catered for. I would say they are a true to size fit.
I find them so comfortable to wear, I can be in them all day and forget that I am actually wearing protective motorcycle trousers with knee armour. In the colder months I wear a set of the Oxford Products advanced base layers underneath to give me an extra layer of heat.
I also have the Oxford Products zip connector belt which goes through the belt loops on the leggings so I can zip my jacket to the leggings which gives me that extra protection and comfort when riding. The connector belt costs about £17.
I am really pleased with these leggings, they are super comfortable and great value for money. I would say they are definitely a great purchase.
BK
https://www.oxfordproducts.com/motorcycle/brands/oxford/rider_wear/layers/oxford_advanced_base_layer_ms_pant_charcoal_marl/