I have been wearing the Jolen jacket for a few months now. This is my first Halvarssons product and I am really impressed with the quality and feel of the jacket.
I have say I really like this jacket, it's easy to wear, comfortable and the material has four way stretch to it making it great for when you are riding the bike as the material allows the jacket to move with you.
Halvarssons were established in the small Swedish town of Malung in the 1940's and have been around for some 70 years. They have built their reputation on tradition and craftsmanship and this shows through in the jacket.
The Jolen jacket is a light weight full stretch two layer laminated textile jacket which has good ventilation with openings on the sleeves, chest and back. The Jolen is CE certified, Class AA with level 2 adjustable CE certified protection with HI-ART reinforcement on the shoulder and elbow. Back and chest armour is also available and it is airbag ready too with expanding panels in place.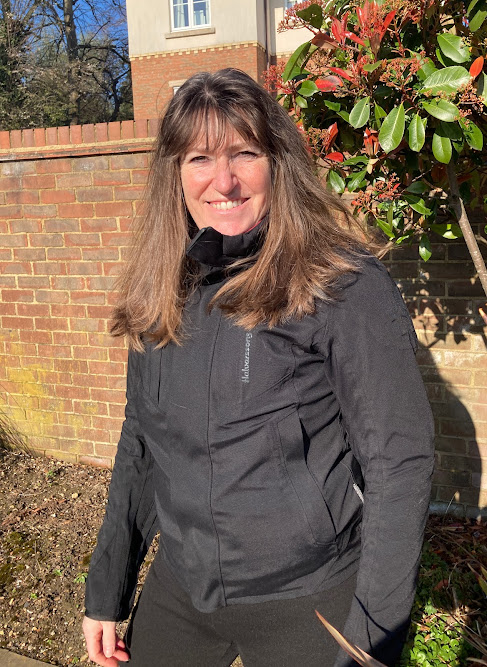 This is my first laminate jacket and I'm really impressed with how it keeps me dry in the rain but it is not heavy to wear. The Jolen has been treated to DWR (Durable Water Repellent) which is an extra water repellent treatment providing additional comfort. This means that when a product has been treated with DWR, they will shed water more efficiently, retain their breathability properties and dry faster while also being easier to keep clean.
The lining is made by Outlast® which is a high-tech material that regulates the temperature inside the jacket. Originally developed to protect astronauts against extreme temperature changes, but has since been further developed to work in motorcycle wear as well. The lining consists of millions of microscopic paraffin wax capsules that absorb, store and release excess heat to keep you feeling comfortable out on the road.
I really like that the Jolen has a connection zip so you can attach it to the trousers.
The Jolen is a smart, comfortable and warm jacket to wear and as well as wearing the jacket on the bike, I also wear it off the bike too. The jacket goes really well with a pair of jeans and boots, perfect for when touring as you do not need to take a separate jacket for the evening.
Definitely worth checking out the Halvarssons range, I'm going to 🙂
BK