I have been wearing the Wang gloves for a few months now. This is my first pair of Halvarssons gloves and I am really impressed with the quality and feel of them.
Halvarssons were established in the small Swedish town of Malung in the 1940's and have been around for some 70 years. They have built their reputation on tradition and craftsmanship and this shows through in the product.
The Wang gloves are waterproof, breathable and warm with Innoborne® 120g padding with Hi-Tenancity PE flex. Halvarssons describe them as a touring glove but as yet I have not been touring on them but have been using them through the winter months.
The gloves are made from goat leather with a stretch material construction and are CE certified level 1 with knuckle protection.
They have a Dryway+® functional membrane which are wind and waterproof membranes that keeps you dry even in the wettest, windiest weather. The material allows moisture vapor to escape from the inside while keeping the wind and rain out.
There is also a touch screen panel on the index finger so you can use the sat nav or phone when parked up without the need to take your gloves off – especially useful if you ride in the winter months and it is cold!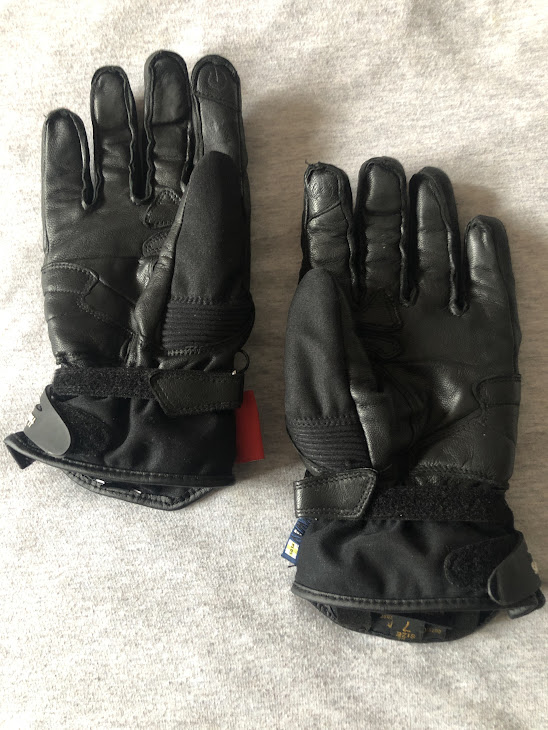 There is HI-ART® reinforcement on the palm area. HI-ART is a proprietary material developed by Halvarssons who use the material in especially exposed areas to increase abrasion resistance and makes leather 200 per cent stronger and textiles no less than 500 per cent stronger. Skin Fit technology is used to keep the lining in place.
I really like these gloves, they are comfortable to wear, look stylish and they give me peace of mind knowing that I am wearing a great quality product which will keep my hands safe in the event of an accident or if, like me, you have a skip in the driveway and you are wheeling your bike backwards out of the drive, misjudge it and get your hand caught between the skip and the bike! No damage done to either me or the bike thankfully!
BK
https://onyerbike.net/store/clothing/gloves/p/halvarssons-wang-gloves-black