I have always had a love of anything with an engine in it. I used to compete in off road motorsport for a number of years.
I have had several classic cars, my favourite, a '65 Ford Mustang in a gorgeous red. I have always liked bikes and I used to go pillion with my friend on his Aprilia RSV Factory. After a while I decided that 'I want to ride a bike myself'.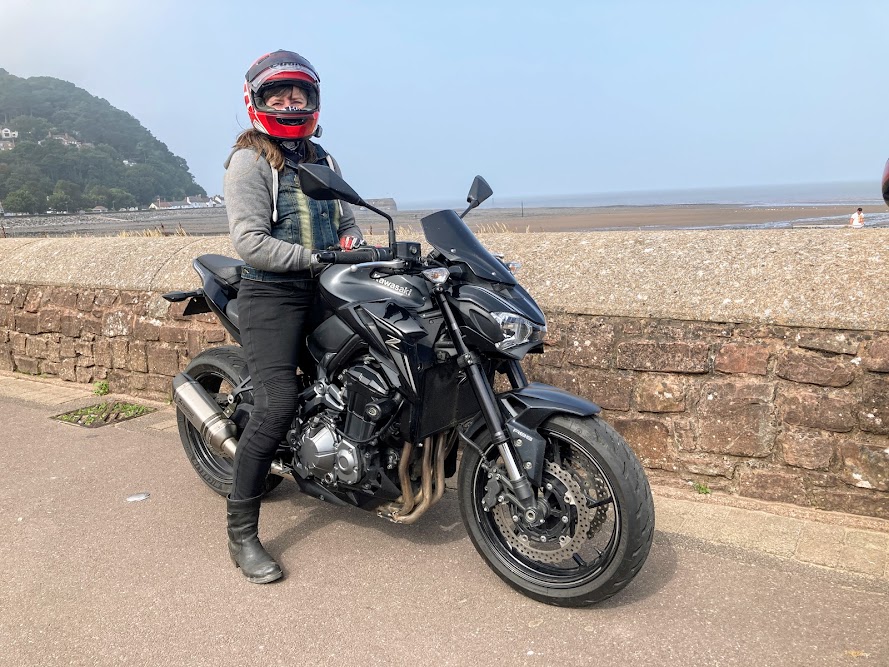 I told my other half I wanted to get my bike licence. He said it was too dangerous and I wasn't allowed to! So I did what any normal petrol head girl would do – I went and did my CBT and bought a Yamaha YBR 125 to learn on without telling the other half.
Six months later I passed my test and bought a Honda Hornet 600. I have been riding for 9 years and I absolutely love it. I wish I had got my licence years ago.
I try and get out for a ride most weekends and during the week and attend as many events and bike nights as I can fit in!
I have been on numerous biking holidays in the UK and four European holidays, the latest of which was a European adventure when five us covered 7 countries and 2,414 miles in 15 days. I'm planning the next one already!
I now ride a Triumph Speed Twin, a Kawasaki Z900 and a Honda CB1000R 🙂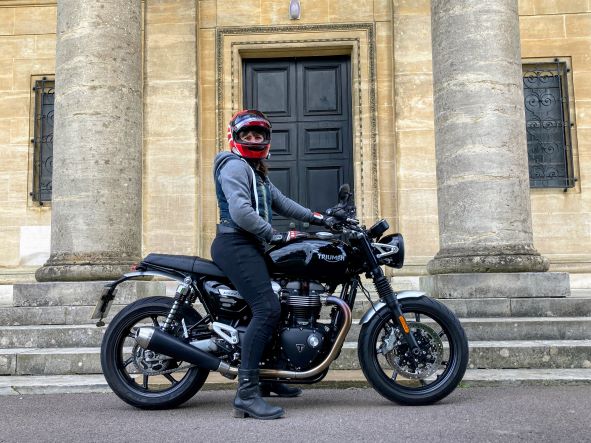 Along the way I have also had an MV Agusta Brutale 910, a Yamaha R6 and a Yamaha RD 200 DX.
This website is to share with you guys my riding experiences from ride outs and trips, both in the UK and abroad to test rides, reviews, motorsport reports and interviews.
I really hope you enjoy reading my articles.
BK