Weise are a motorbike clothing manufacturer who have been leading the way in the design and safety of motorbike clothing for some thirty years now with both style and comfort.
I have been using the Weise Stealth Hoodie for a few weeks now and I am very impressed by its quality and how comfortable it is to wear. The outer material is a heavy duty CE armoured cotton fleece with an Aramid fibre lining which has a mesh overlay.
The hood is removable just by unzipping it if you are not a fan of a hood on your jacket but I did find this quite useful when parked up and it started raining, although not waterproof it did keep the worst of the rain off.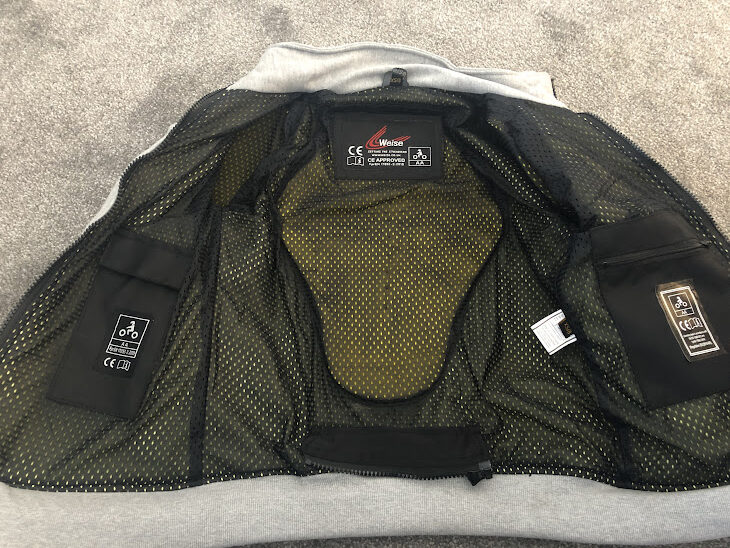 The elasticated ribbed hem and cuffs make for the hoodie being a nice fit on your body and also looks smart too.
There are two internal pockets on the hoodie, one designed for your phone with a Velcro fastening and another slightly larger pocket with a zip which I liked to be able to put something in there and know that it was secure.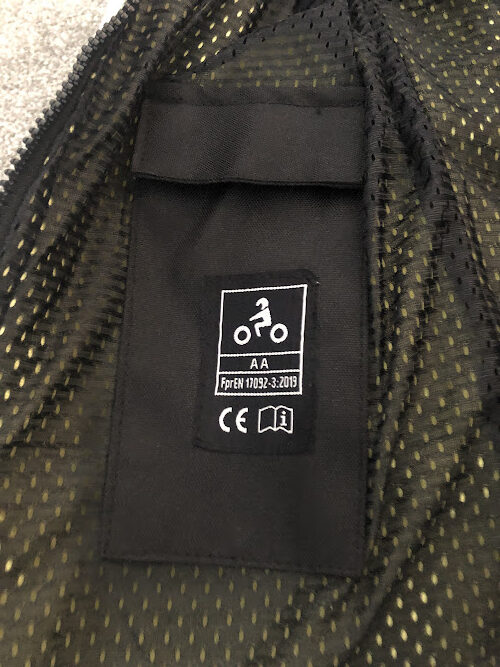 What I also love about this hoodie are the two outer pockets which both zip close. This is particularly useful when parked up and you put your key in your pocket you know that it is secure or, as with a lot of new bikes now, the keyless system means you have to have a fob on your person when on the bike and being able to put it in a zipped pocket is perfect.
Armour comes with the hoodie on the shoulders, elbows and back which is CE approved and removable making washing the hoodie very easy.
There is also a connection zip which has a stretch panel making the jacket feel comfy when zipped to trousers. Unfortunately, I do not have any Weise trousers so I was unable to do this but I do like to zip my jacket to my trousers as this stops the wind going up my back.
The hoodie comes in sizes 8 – 22 and retails at about £130.
I really like this hoodie, I love the styling, colour and how light it is bearing in mind its material and the armour. I like that you can remove the armour and use it in the evening too so if you are touring you don't need to take an extra hoodie – perfect!
I find it comfortable and easy to wear with the knowledge that it offers me the protection that I need when riding my bike.
BK
https://www.weiseclothing.com/product/weise/textile_jackets/whlste03/?c=1117