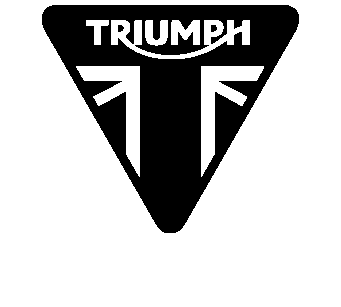 So having had a few bikes on loan from Triumph, I thought it would be interesting to delve into the history of Triumph Motorcycles and see what I could discover. I have to admit here that my chat with Miles Perkins, Head of Brand Management at Triumph Motorcycles did help an awful lot in my discovery.
What was originally a bicycle company, it began when Siegfried Bettman emigrated from Nuremberg to Coventry in 1883 and in 1884 at aged just 20 years, he founded his own import, export agency in London called S Bettman & Co with his original products being bicycles which the company bought and then sold under its own name. The company also distributed sewing machines imported from Germany! Odd combination but it obviously worked!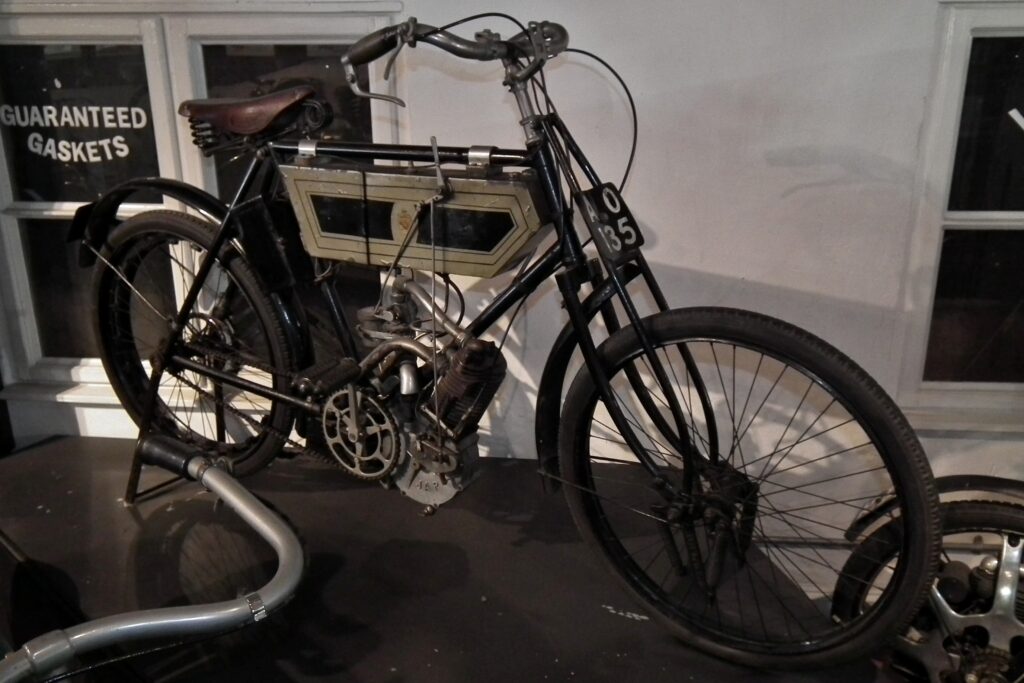 In 1886 Bettman's company became known as the Triumph Cycle Company and a year later, with funding from the Dunlop Pneumatic Tyre Company, the company was registered as the New Triumph Company Limited. In 1888 Triumph was transformed into a manufacturing company and a site in Coventry was purchased.
A year later the company began producing the first Triumph branded bicycles and ten years later production was extended to include motorcycles. In 1902 the first motorcycle was produced from the factory – a bicycle fitted with a Belgian Minerva engine. Here began the first era for Triumph Motorcycles.
To start with, Triumph based its designs on those of other manufacturers but in 1904 the company began building motorcycles based on their own design culminating in 1905 when the first entirely in-house designed Triumph motorcycle was made with 250 being produced by the end of the year.
During the 1920's Triumph purchased the former Hillman company in Coventry and in 1923 produced a saloon car under the name of Triumph Motor Company and by the mid 1920's Triumph had become one of Britain's main motorcycle and car makers producing as many as 30,000 motorcycles and cars each year.
However, when the Great Depression began in 1929, Triumph sold its German subsidiary as a separate independently owned company which later merged with the Adler company to become the Triumph Adler Company. Triumph sold its bicycle manufacturing facility to Raleigh Bicycle Company in 1932.
In 1936, Triumph's two components became separate companies and after becoming bankrupt in 1939, Triumph cars was acquired by the Standard Motor Company. In 1936 Jack Sangster, who also owned Ariel Motorcycle Company, acquired the motorcycle arm of Triumph, forming Triumph Engineering Co Limited, and began exporting to the USA which grew quickly to become the company's most important market.
It was then that Edward Turner designed the 500cc 5T Triumph Speed Twin, released in September 1937, and became the basis for all Triumph twins until the 1980's. Just before the war began in 1939, the 500cc Tiger T100, capable of 100 mph, was released.
Up until the Second World War, Triumph motorcycles were produced at Coventry but the city was virtually destroyed in the Coventry blitz. Tooling and machinery were recovered from the old site and production started at a new plant in Meriden, Warwickshire and the start of a new era began.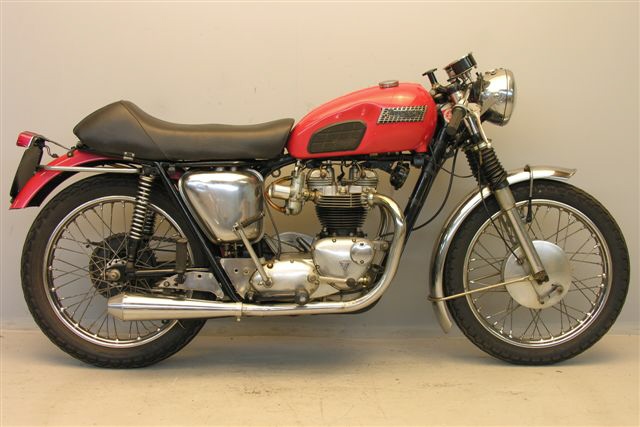 The 498cc TR5 Trophy Twin was based on the wartime generator engine, it used a single carburettor, low compression version of the Grand Prix engine and was introduced at the 1948 Motor Cycle Show. Britain won the prestigious 1948 International Six Days Trial, the Triumph works team having finished unpenalised.
In the early to late 50's, Triumph captured the American market, the bikes had an American look but were very British and in the late 50's/60's, Triumph motorcycles were very popular with mods and rockers, they were thought to be the best bike to buy at the time with the T twin having the performance advantage, the Bonneville T120 was the bikers ride of choice.
Turner built a 650cc version of the Speed twin design and the new bike was named the Thunderbird (a name Triumph later licensed to the Ford Motor Company for use for a car model – and a lovely looking car at that). That 650cc motor which was designed in 1939, had the world's absolute speed record for motorcycle from 1955 until 1970.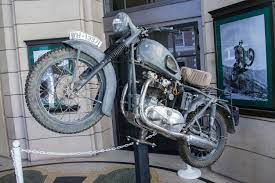 The Triumph brand received considerable publicity and became even more popular when Marlon Brando rode a 1950 Thunderbird 6T in the 1953 film, The Wild One, and Steve McQueen rode a Triumph TR6 Trophy in the film, The Great Escape, when it was used for the famous jump. How many of you have wanted to recreate that jump? Me too J
Interestingly Steve McQueen rode his modified 1963 Triumph Bonneville in the California dunes and competed in the 1964 International Six Day Trial in East Germany on a factory-prepared 650cc Triumph Trophy.
Apparently James Dean was a Triumph rider too and his ride of choice was a 1955 Trophy.
In 1959 the T120, a tuned double carburettor version of the Tiger T110 came to be known as the Bonneville. The Bonneville was later fettled for the Thruxton race series and in 1969 Malcolm Uphill, riding a Bonneville, won the Isle of Man Production TT race and recorded the first ever more than 100 miles per hour lap by a production motorcycle. What an incredible record to hold.
The 70's and early 80's saw a difficult economic time with the introduction of a 3 day working week and unfortunately Triumph didn't innovate and ended up being supported by the Government. Triumph then became amalgamated with a conglomerate but when the decision was made to close the factory, workers went on strike and had a sit in so the Government gave the company to the workers and it was known as a workers cooperative. Unfortunately it did not survive and ended up going to the wall in 1985/86.
John Bloor became interested in keeping the brand alive and bought the name and manufacturing rights to Triumph from the official receiver and in 1985 purchased its first set of equipment to begin working in secret, on new bikes. In 1988 a new factory was built in Hinckley, Leicestershire and the first Hinckley Triumphs were produced for the 1991 model year. Here began the next era of Triumph Motorcycles – the triple is Hinckley Triumph's trademark filling a niche between European and American twins and four-cylinder Japanese machinery.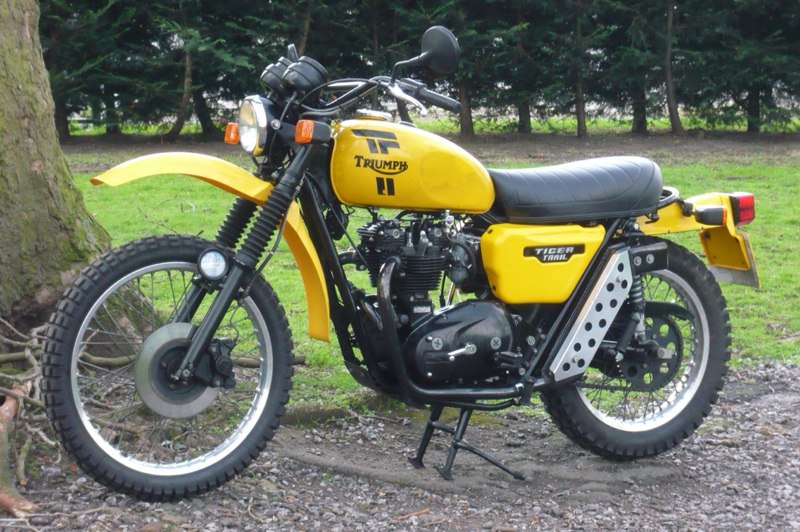 The new company, originally known as Bonneville Coventry Ltd, ensured that Triumph has produced motorcycles since 1902 and incredibly is the world's longest continuous production motorcycle manufacturer. A licensing agreement granted to Les Harris of Racing Spares, in Newton Abbot, Devon, kept the Bonneville in production until Triumph initiated a new range during 1990 and 1991.
In May 2002 a new sub-assembly manufacturing facility in Chonburi, Thailand was opened to make various components with a second factory being opened in 2006 where a wet painting facility and assembly line have been established. A third factory was opened in 2007 to include high pressure die-casting and machining.
To this day, Triumph is still owned by John Bloor. The ethos of the company is in developing the complete motorcycle which I think you will agree with me, that they certainly do. Triumph now sell 60,000 motorcycles in a staggering 57 countries each year.
In 2017 Triumph opened a new £4 million visitor centre, along with a collection of Triumph motorcycles, memorabilia and a factory tour.
I find it fascinating looking into the history of how a company has developed over the years and to see how it has evolved over time. To think Triumph started as an importer of bicycles and sewing machines!
Thank you Miles for chatting with me, I really appreciate your time. When restrictions are lifted, I hope to be able to visit the Triumph Motorcycles Visitors Experience – I'll keep you posted on this …… 😉
BK
https://www.triumphmotorcycles.co.uk/
Thank you for reading my post, I hope you enjoyed it. Please subscribe by email, just enter your email on the right.
If you could please share my article that would be great – thank you.