No. 1 Never leave home without it on during the months of October through to May;
No. 2 Remember to plug it in! It does not work if it is not plugged in.
I love my heated vest. I don't care if I get called a wimp or laughed at, I am warm and toasty and that's all that matters to me.
The vest itself by it's very nature obviously only keeps the top part of your body warm but it seems to work that with my top half warm my arms and legs don't really feel the cold, at least that's the case for me. I do wear a set of base layers underneath the vest.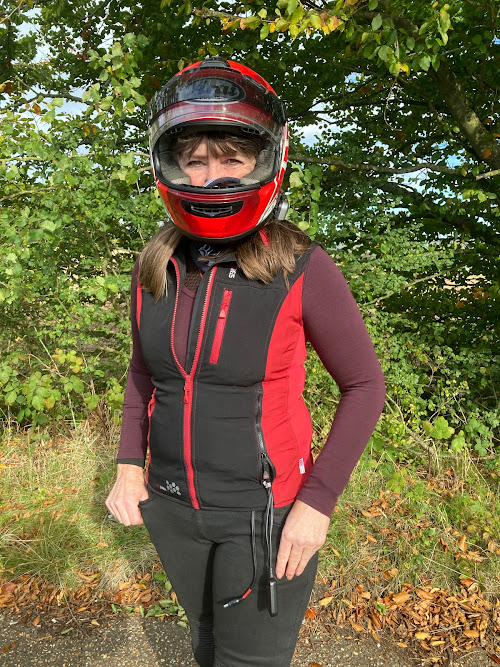 I bought my vest from BikeStop in Stevenage. The vest does need to be a snug fit so I would recommend trying one on first for size. It costs about £140 and comes with the bits you need to wire the plug part straight to the battery on the bike.
My other half purchased the optional extra battery pack with his vest, which cost around £80, as he prefers to keep his switched on when we get to places and are walking around.
I sometimes borrow the battery pack and use this with my vest when I'm walking the dog if it's particularly cold making the vest quite versatile.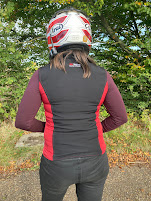 If you are using the battery with the vest, the length of time the battery lasts depends if you have it on low, medium or high heat setting. The low option will give you about 6 hours of heat, the medium 4 hours and the high two hours.
A definite purchase for even the hardened biker – its underneath your jacket so its okay, no one will see it 😉
BK
https://www.bikestop.co.uk/keis-b501w-premium-heated-ladies-bodywarmer