It is not every day you get to chat to a hero and I had the absolute pleasure of chatting with Murray Hambro who rides a Ducati Panigale 959 in the Ducati Performance TriOptions Cup.
The championship is celebrating its 10th year as a support series for the British Superbike Championship having first become part of the BSB calendar in 2011. The Ducati Cup, originally known as the 848 challenge, began in 2010 as a club championship before joining BSB as a support race a year later. Since then the Ducati Cup has evolved with the 848 Evo, 899 and the current 959 Panigale Superbike.
Murray started racing motorbikes at the age of 33 after his career in the Second Royal Tank Regiment came to an early end after he lost both his legs below the knee from an IED. Within 24 hours of suffering his injury he was flown back to the UK. There was no option with his right foot, there was no possibility of saving it. His left leg, there was a possibility that it could have been saved but he would have had to have undergone a lot of surgery, walk with a walking stick and long-term, he would probably end up having the foot taken off too. The decision was made to remove both feet.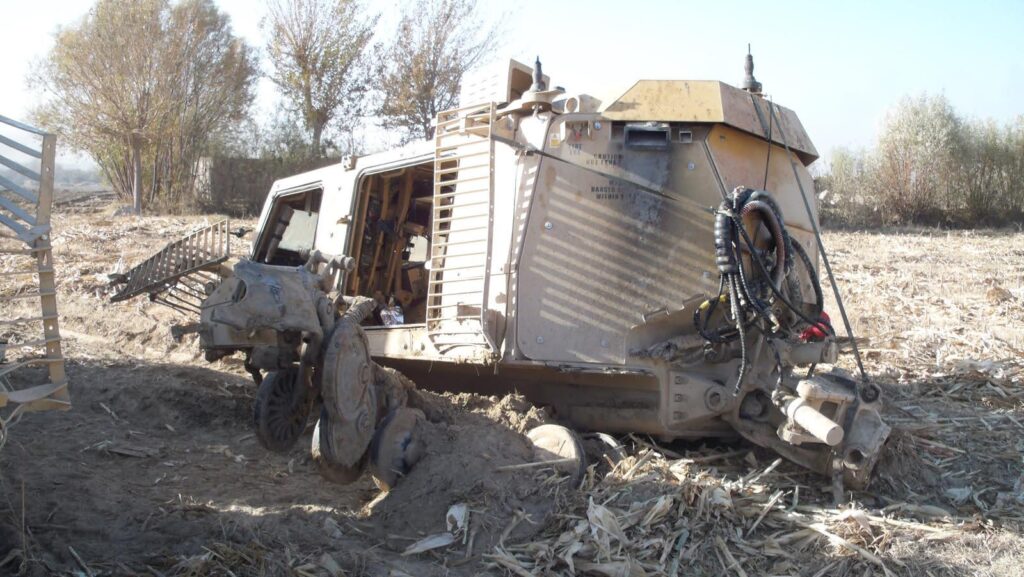 As he was being wheeled into theatre, the army surgeon asked Murray what his hobbies were and when he replied riding motorbikes, the surgeon said that he should consider getting a new hobby.
Murray had been riding motorbikes since he was about 10 years old when he was given a Honda MT5 enduro road bike which he tore apart and made into an off road bike for riding around fields local to his house. As soon as he could, Murray did his CBT and then went on to get his full bike licence and was riding bikes long before getting into cars.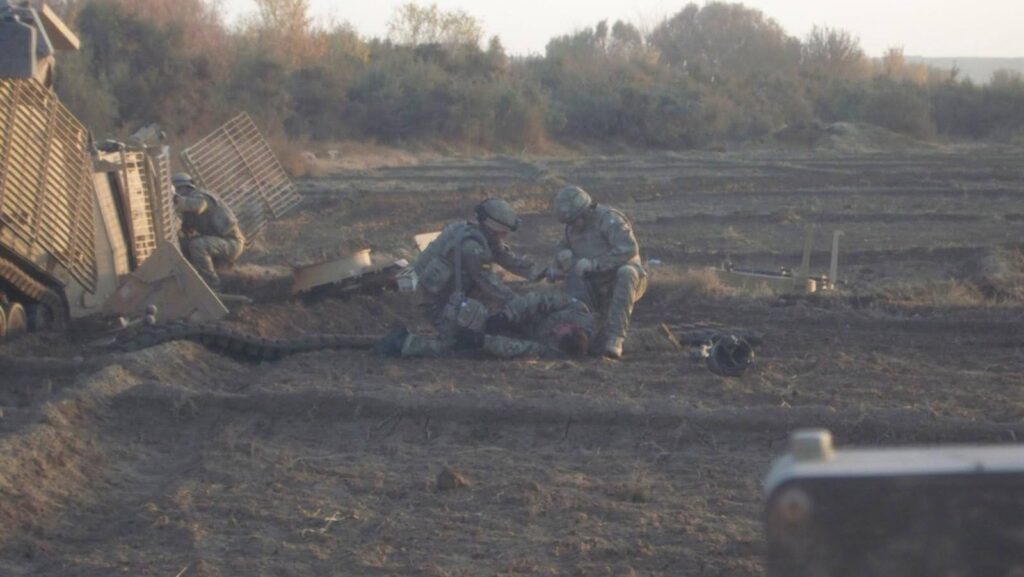 Murray's first goal was to get back on a motorbike. As soon as he could walk again, he went to his local Triumph Motorcycle dealer and bought a bike. It was then he and the guys at Triumph worked out how they could adapt the bike so Murray could ride again.
Triumph used a push button gear change system, the Kliktronic, which is designed for riders who are unable to change gear with the foot. It is a dual acting electric shifter for both up and down shifts powered by the bike's electrical system meaning unlike air shifters, once fitted there is virtually no maintenance and no bulky gas bottles to fill.
Five months after his accident, Murray was riding a bike. To me, that is pretty impressive
Murray started racing his motorbike in 2013, just three years after his accident. After chatting with Phil Spencer who came up with the concept of True Heroes Racing, Phil asked Murray if he wanted to go racing. 'Hell yes' was Murray's answer.
They decided to use Murray's Triumph motorbike and after he invested a sum of money to help get True Heroes started in the form of buying a truck and motorbike tools, Murray set about getting his ten signatures that he needed to go racing to say he was no longer a rookie and could enter into the British Superbike Championship.
Murray had to prove to the organisers that he was safe on the bike and that he could not only keep both boots on the bike securely but also in the event of an accident, he could get his boots off the bike easily. Murray came up with the innovative idea of drilling a hole in each foot peg and screwing a bolt through each hole. He then drilled a hole in each boot and places the boot onto the bolt when he sets off riding.
In Murray's first season of racing he finished in last place but what Murray had to remind himself was that he had only been racing for three years, unlike most of the other riders on the track who had probably been racing since they were knee high. Murray was finding that it could take him up to half a lap to get his second foot onto the bolt on the foot peg and that is a lot of time to lose in racing terms and is something he has had to work on at getting quicker at doing.
Everyone seemed to be interested in an injured serviceman team and True Heroes Racing needed all the exposure they could get in order to secure sponsors which they have been successful in so doing. Murray was the first double amputee to race in the National paddock and this itself drew a lot of attention.
Murray loves riding on the track, he loves the speed and learning his race craft. He needed a distraction to help with his rehabilitation and racing his motorbike was that distraction. His inspiration for racing was partly the army surgeon telling him he would no longer be able to ride a bike and partly his love of riding. When you truly love doing something, you're going to do it with passion which is something Murray clearly has for his riding.
Murray's best memory is from his early racing days, when the True Heroes team was still small, he was racing with a great bunch of guys, the camaraderie and banter was brilliant and although it was a very up and down season from a racing point of view, the communication was really good and he looked forward to racing every weekend.
Murray has since set up his own team, Legless Racing and has sold the Triumph and bought a Ducati Panigale 959 to race in the Ducati Performance TriOptions Cup. Once this year's sponsorship is sorted, the bike can be painted and liveried up ready for this year's racing. I am really looking forward to seeing the bike when it is ready and of course, the start of the racing season.
Having a sense of humour is something Murray definitely has – one time when he was racing at Cadwell Park, he came off on a bend and into the gravel. When he got up and walked off the track, one of his boots was angled inwards and the marshals were concerned at this and thought he had broken his foot, Murray soon realised they were unaware of his prosthetic legs so he decided to have a little bit of fun with them and played on it somewhat. Later in the pits the Clerk of the Couse gave Murray a polite telling off for winding up the marshals!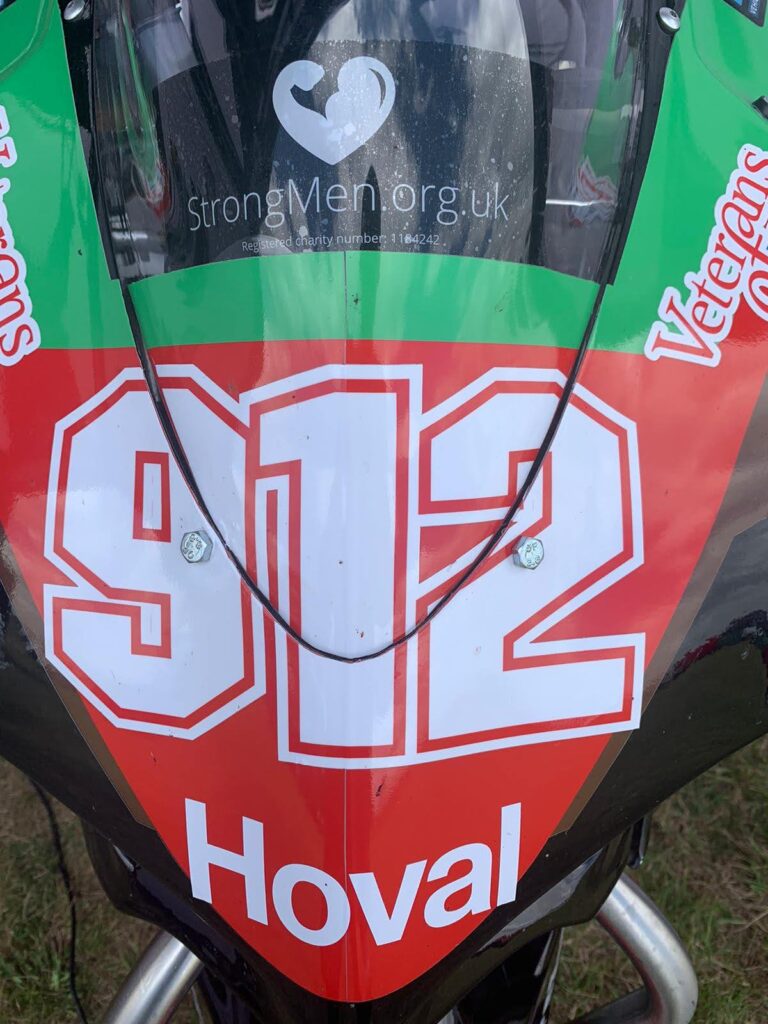 The best feeling about riding a motorbike, says Murray, is that you can switch off with whatever is going on in your life, when you're on the start line and the red lights go out, all you can think about is which line to take, where to brake and the race itself. I think a lot of us can relate to, I know I certainly can, going out for a ride on my bike clear my head and I feel so much better when I get back.
Murray's most embarrassing moment on a bike happened when he was doing a track day in Spain. Normally he has someone with him who points the bike in the right direction before he gets on the bike but on this occasion he was on his own and he couldn't turn the bike and rode straight across the pit lane and ended up toppling off the bike much to the amusement of himself and those around him!
A lot of racers have a ritual before the start of a race and Murray is no exception. He has a set pattern of how he puts his racing gear on – first the leathers go on, then his left prosthetic, right prosthetic and body armour. Next up is a St Christopher with his dog tags followed by his crash helmet, left glove and lastly right glove.
When I asked Murray what was the worst thing his mum caught him doing as a kid, he gave a definite no comment to that question. He did open up a little and say he fell out of trees on a regular basis. Apparently he was quite a mischievous child! I think we need to ask mum …..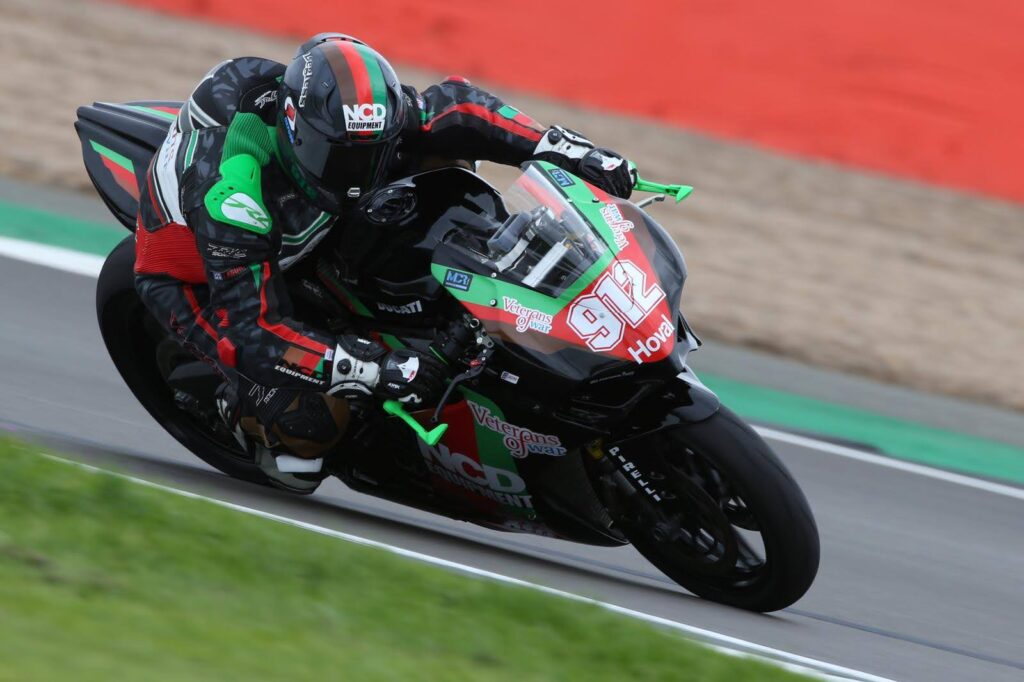 Oulton Park is Murray's least favourite track as he finds the transitions from left to right difficult as you have to put weight on the pegs during the turns and as he doesn't have the feel, it is harder for Murray to tell what the bike is doing. He prefers flowing circuits like Brands Hatch and Cadwell Park although Cadwell is harder to overtake on as it is a narrower circuit. As it stands at the moment, Oulton Park is kicking off the BSB season on the 29-31 May so I shall be watching with even more interest to see how Murray gets on.
So the burning question is if he got arrested, what would his friends and family would assume he had been caught doing? Speeding in his van! That was said with no hesitation!!!
Thank you so much Murray for taking the time to chat with me, I really appreciate that. You are a true inspiration.
BK
You can find Murray on Twitter: @Murrayhambro
https://trueheroesracing.co.uk/
Thank you for reading my post, I hope you enjoyed it. If you would like to subscribe by email, please enter your email on the right.
If you would like to share my blog that would be great – thank you.