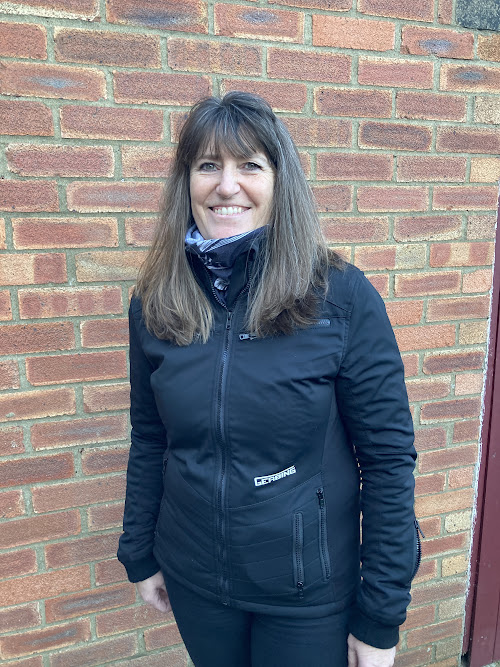 When I was at the bike show in December I met Ian on the Gerbing stand and had a chat with him about their heated clothing and I came away with a heated jacket liner. I couldn't wait to get on the bike to try it out.
I have been a lover of heated motorcycle clothing for a few years now and had already been using a heated vest by another manufacturer but had been contemplating getting a jacket as my arms were feeling the cold whilst riding.
Gerbing have been developing their heated clothing for over 40 years now developing self-heating technology to overcome cold at speed and is used not only by motorcyclists but for anyone exposed to the elements – skiers, pilots, athletes, armed forces, the police force and also individuals with limited mobility.
The liner I have is the MicroWirePRO® Gerbing Premium Heated Jacket Liner. I really like the design and fit of the jacket, it has a stretch material down each side of the body and the inside of each arm which gives a really comfortable, snug fit and is made from a soft, wind-resistant nylon shell. Amazingly there is over 35 metres of heating wire in each liner which is evenly distributed throughout the liner so the chest, back, sleeves and collar all distribute heat.
This liner has three input connections situated in one of the front pockets which when used with a temperature controller, you can regulate the heat settings. The first plug is for the heated jacket liner, the second is the power draw plug for Gerbing MicroWirePRO® heated gloves, which can be connected to the sleeves of the jacket liner and the third is the accessory plug, which can be connected to your heated trousers and/or heated socks.
Ian said to me that the liner is designed to replace your existing jacket liner so to just wear a long sleeved base layer, the liner and then my usual jacket.
The liner can be used with Gerbing's powerful 9Ah battery which you can purchase separately but I decided the best way for me was to wire the liner direct onto my bike battery.
So I plugged my liner into my bike and off I went. I had the heat setting on 3 of 4. WoW!! The liner heated up and I could feel warmth spreading around the top half of my body, it was sooo nice. Even the collar has heating elements inside and it was really nice having my neck warm. After about 15 minutes of riding I had to turn the temperature down as I was getting a little too warm – I know I didn't think I would ever say that!!! Because my core body was warm, my legs and feet didn't feel the cold.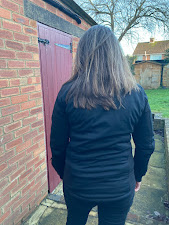 Over the next month I used the liner on every ride (I ride all year except if it's snowing or icy!) and found it really comfortable to wear. It is just so easy to plug into the bike and turn it on and I can control the heat whilst riding along with the press of a button.
A couple of times I have had the heat on max when it has been hovering around freezing and can honestly say that it makes such a difference to my riding being warm, I can focus on my riding rather than how cold I am feeling.
The liner is also nice to wear off the bike (without a battery or heat) and I have worn it as a jacket when going out in the evening a few times, it is smart and comfortable to wear and extremely warm and snug. The liner's material is water-repellent and has a Thinsulate® insulation soft shell so keeps me nice and warm – great for walking the dog too.
I do love the heated liner and I don't care if I get called a wimp or laughed at, I am warm and toasty and that's all that matters to me, a definite purchase for even the hardened biker 🙂
BK