The Garmin ZŪMO® XT2 is an all-terrain motorcycle sat nav with a 6" screen and having just got back from touring Northern Spain and France using the XT2, I can tell you it is a great bit of kit. Let's take a closer look.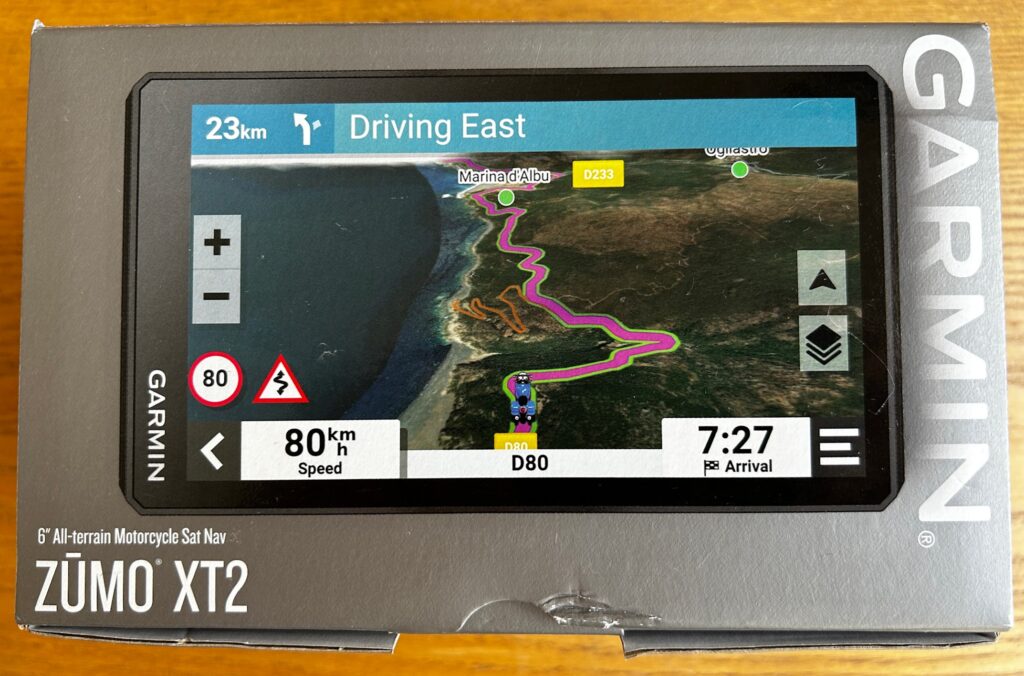 The XT's key features are:
Route Planning
Map Layers
Explore
Group Ride
Ride Summary
Route Planning
You can plan your route using the Route Planning Tool directly on the XT2. This lets you look at the route suggested and allows you to customise it by adding waypoints to your route. I found this particularly useful when travelling from one city to another but wanting to stop en route at a particular place. You can add several waypoints – not only can you search for addresses and recent destinations but you can also search for restaurants, points of interest or places to stay and add these to your route. You can reorder them as you wish.
Different map layers are available so you can choose whether you want to see Street, Topo and Contour Lines. Although these were interesting to look at, I tended to keep mine in Street. You also have the option of choosing Popular Motorcycle Paths, Michelin Scenic Roads and Satellite Imagery (BirdsEye) for a more enhanced route plan.
Once you have chosen a route you can then choose the type of route you wish to take from faster time, straight line or adventurous routes. Taking it one step further you can customise between your segments/waypoints the calculation method from fast, straight or adventure. I used a mixture of these during my trip depending on time constraints, amount of miles to cover and weather.
Tread® app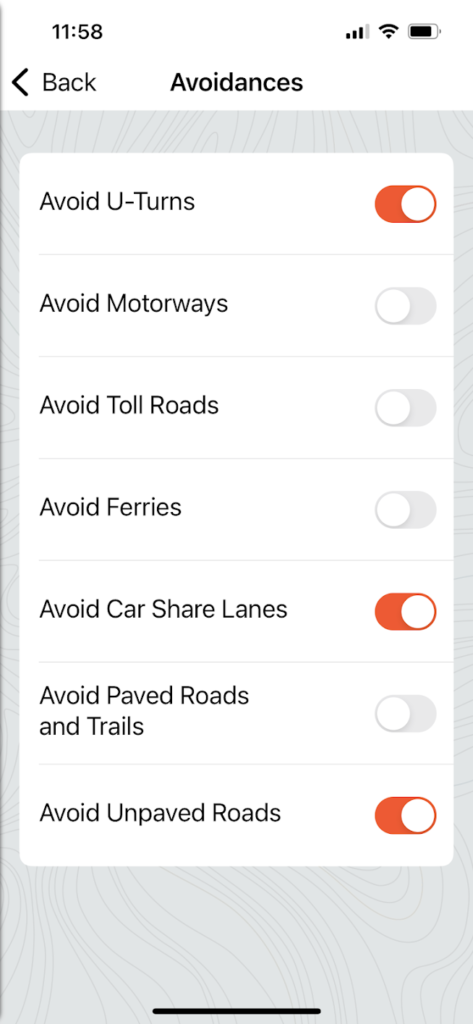 So, not only can you customise a route on the XT2 itself but you can download the Tread® app to your mobile or tablet, pair the two together and plan the route on your mobile and then send this to the XT2.
Go onto the app store and download the app, register and then the app is ready to go. You can go into Settings, then Routing and customise the app to your preferences for example, if you go into Avoidances you can select whether you wish to avoid:
U-Turns
Motorways
Toll Roads
Ferries
Car Share Lanes
Paved Roads and Trails
Unpaved Roads
You can go into Environmental Zones and choose whether to avoid, allow or for the app to always ask in this regard.
I have to say, I found it easier to use my mobile to plan my route and then send this to the XT2. Sending it to the XT2 is also cool, you click send to device and then it appears on the XT2 all ready to go. You can also share the route as a GPX file to other people or groups via your phone.
If you have paired your XT2 with the Tread® app via your mobile, this will then allow you to have access to live weather, storm alerts, animated weather radar, smart notifications and music services through the XT2.
Map Layers
You can choose from different map layers to support your route, helping you to discover new routes and hidden gems that you may not have found on your own.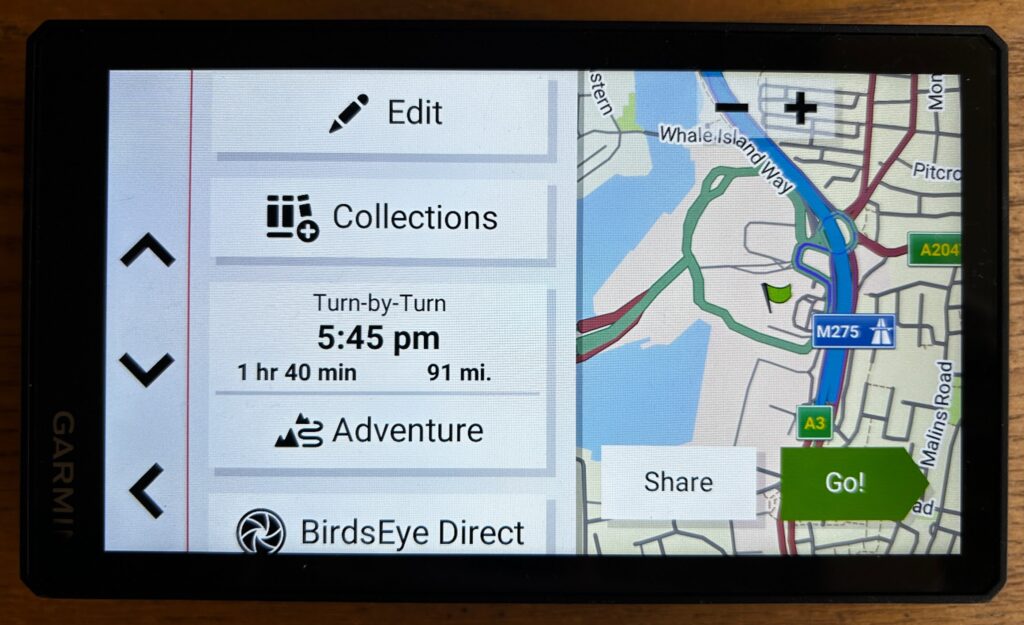 Popular Paths
So the Popular Paths are roads less travelled which have been curated over the years from Zumo riders who have consented to share their data. Garmin have then filtered out residential, urban, and industrial areas to show roads that are popular among bike riders.
BirdsEye
Using satellite images you can get a bird's eye view of the landscape and see your route in detail allowing you to explore your surroundings accurately. You can customise your map display to suit your preferences and get a view of the road ahead.
Michelin Scenic Routes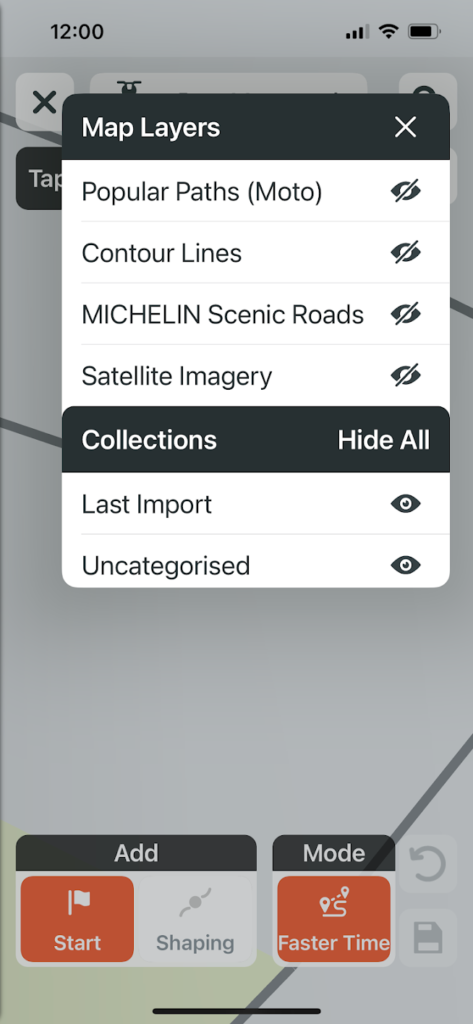 Highlighted in green on the map are iconic Michelin Scenic Roads which have been sourced directly from Michelin and are renowned for their picturesque and scenic beauty.
Again, taking it one step further, you can opt for Michelin Ratings for POIs on your route. This is  a preloaded Michelin Green Guide which when riding, on the right of the screen will appear points of interest. I found this really interesting when riding in Spain and France as it would tell me what was nearby and I could make the decision whether to stop and check it out. You can discover a lot of new places that you probably wouldn't have known about or seen without this.
Garmin Adventurous Routing
I absolutely love this feature on the XT2. I went on some amazing roads and saw some beautiful scenery using this feature and set the sat nav to this as often as possible.
Based on feedback from the XT using a routing algorithm, this feature allows you to get the right balance of excitement and efficiency in the route planned.
You can select from 4 levels. Level 1 is the fastest route, Level 2 is the straight route, Level 3 is adventurous and Level 4 is a more adventurous route taking more hills & curves into account.
By using the wrench icon beside the slides you can customise your route even further by choosing from the presented options such as Michelin Scenic Roads or Popular Paths to add extra dimension to your route.
Track-to-Route conversion
By using third party tools such as Curviger or Calimoto to export routes, you can further enhance your route planning.
By exporting as tracks first and then converting them into routes on your mobile or Tread® app, this process ensures that you can enjoy a route that very closely matches your original plan.
Explore
Data Organisation
A feature that is available on the XT2 and not on its predecessor, is being able to have everything in one place saving on having less applications on your mobile for trip, route and course data, this is all available in the Explore feature which can be used offline.
You can sort your data by newer, distance or name allowing you easy access to find and manage your routes easily. You can organise tracks, routes, waypoints, collections etc in this setting which can be synced on several devices.
The Explore feature can be used without the Tread® app but you can sync your data on the XT2 and app easily too allowing you to keep your data synced on several devices.
Importing GPX files
Not only can you share GPX files but you can also import from selected files including a Micro SD memory card.
Amazingly you can import up to 100,000 waypoints at once, up to 200 shaping points for routes, and up to 10,000 points for imported tracks. Recorded tracks on the device can have up to 60,000 points! This allows for flexibility and ease when managing your data.
Group Ride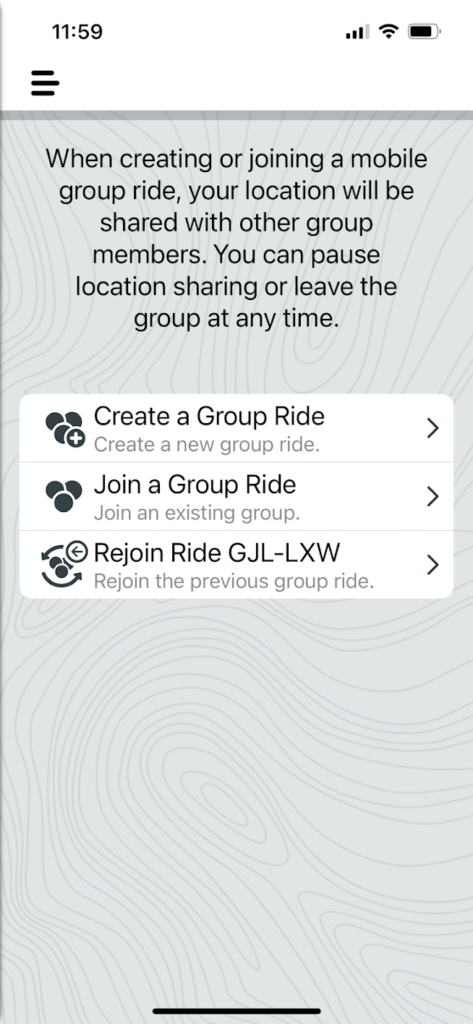 The Group Ride feature allows you to stay connected with your fellow riders allowing you to see where your friends are on the display and also in the Tread® app. You can track the other riders on the Map and share locations to the Group.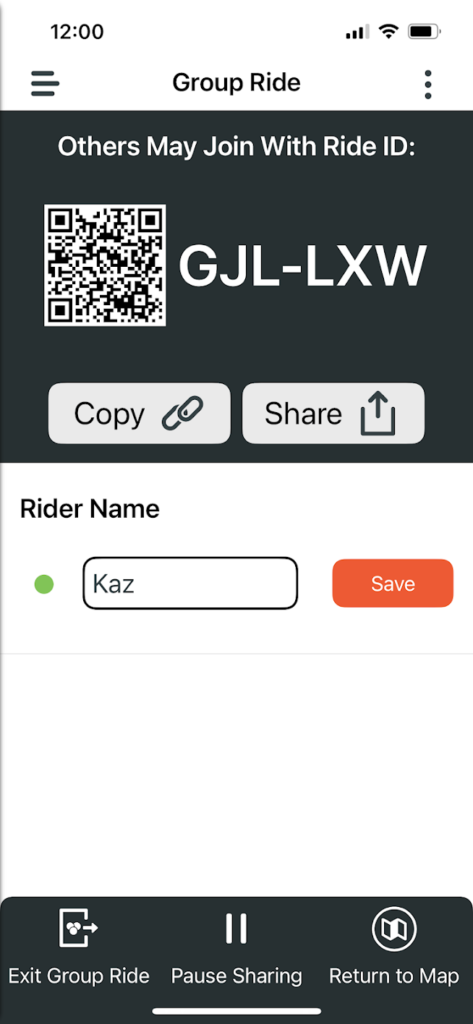 What if my fellow riders do not have the XT2, I hear you ask? No XT2 is needed for this feature, just the Tread® app alone will suffice ensuring everyone in your ride can join the Group Ride and stay connected.
To start a Group Ride, go into the app and click on Start a Group Ride – you can create a new group ride as the leader and allow other Garmin Tread app users to join your ride and see your location.
For those that you want to join, it's easy to share access details – simply share with your friends a Ride ID and send this to them via the Tread® app.
You can also join a group ride and rejoin a previous group ride via the Tread® app. As someone who is not techy, I found this easy to do!
Ride Summary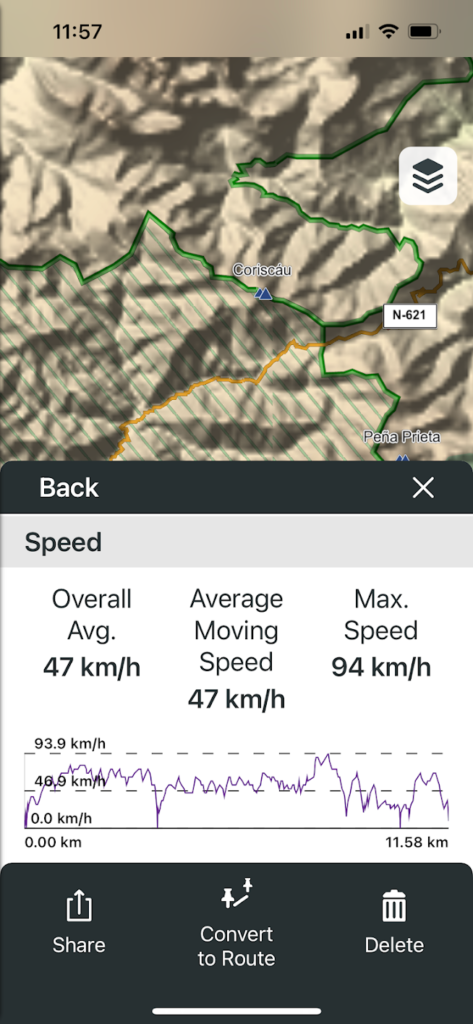 So once your ride is over you can keep exploring! The XT's Ride Summary feature gives you a comprehensive overview of your ride which, I have to say, is really interesting to look at.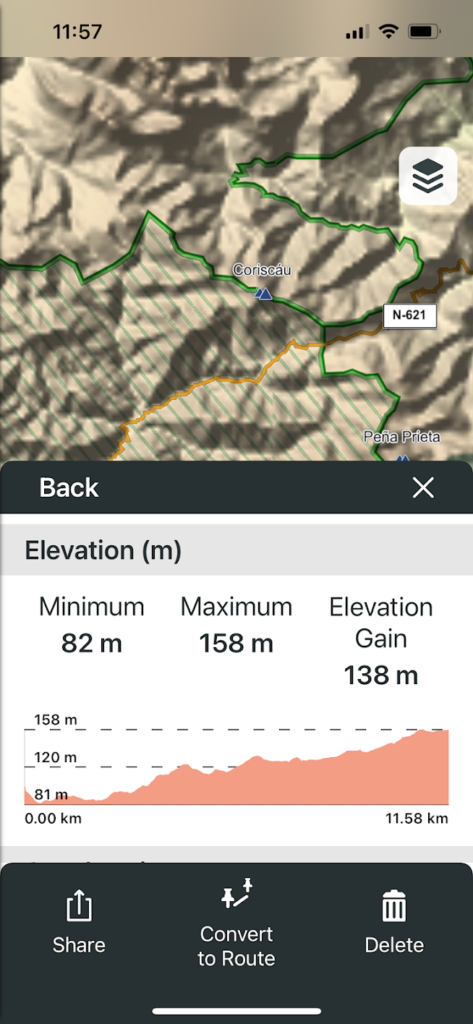 At the end of your ride the XT2 can provide you with in depth details of your ride including speed, distance, acceleration and deceleration.
You can save this summary and view in the Tread® app too. The map tool is activated when travel history is enabled, and rider summaries can be deactivated in the settings for personal customisation.
You can share your route with friends and let them see your ride on a map view.
Conclusion
As someone who is technologically challenged, I found the Garmin ZŪMO® XT2 user friendly, easy to set up and incredibly clear to read.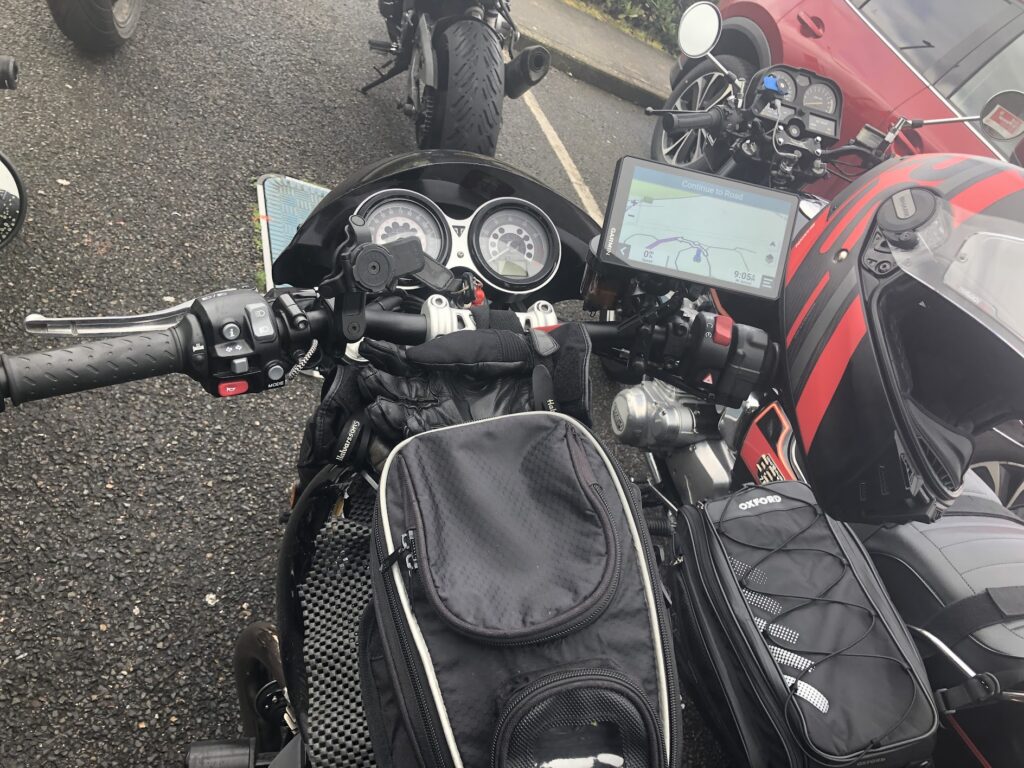 I love the 6" screen, the images are crisp and clear and the absolute best thing about the XT2 has got to be that you can use the device whilst wearing your motorbike gloves, that makes a huge difference to using a sat nav whilst riding.
I like that I can choose what appears on the screen whilst riding. When paired with your mobile, you can choose to receive notifications from your phone for example, phone calls, text messages, emails, social media notifications etc. I just had phone calls and text messages and turned off all other notifications. 
You can set the Garmin up to suit you and your riding so it shows what you want to see. If you go into Settings you can find:
Updates – see if there are any new updates available for maps, software etc.;
Phone – connect to the Garmin Tread® app;
Headphone – connect to a wireless headset;
Wi-Fi – connect to wi-fi networks;
Map Display – set map preferences – map vehicle icon, driving map view, map detail, map theme, map layers, waypoint decluttering, auto zoom, skip next stop confirmation, myMaps;
Navigation – set route preferences – calculation mode, off route recalculation, avoidances, custom avoidances, traffic, toll stickers, environmental zone, restricted mode, GPS simulator;
Driver Assistance – driver alerts and assistance for example – rider alerts for construction zones, schools, bends etc.; speeding alert; reduced speed tone; ride summary, country border alert, route preview, break planning, automatic incident detection, proximity alerts for example points of interest, safety cameras;
Wireless Camera – add a new camera to your device;
Display – set brightness, colour mode, display timeout, orientation, screenshot;
System – set language, time and units of measure;
Device – device information and privacy settings including device data reporting sharing your data with Garmin to improve the device and travel history which will show your trends, tracks and where you have been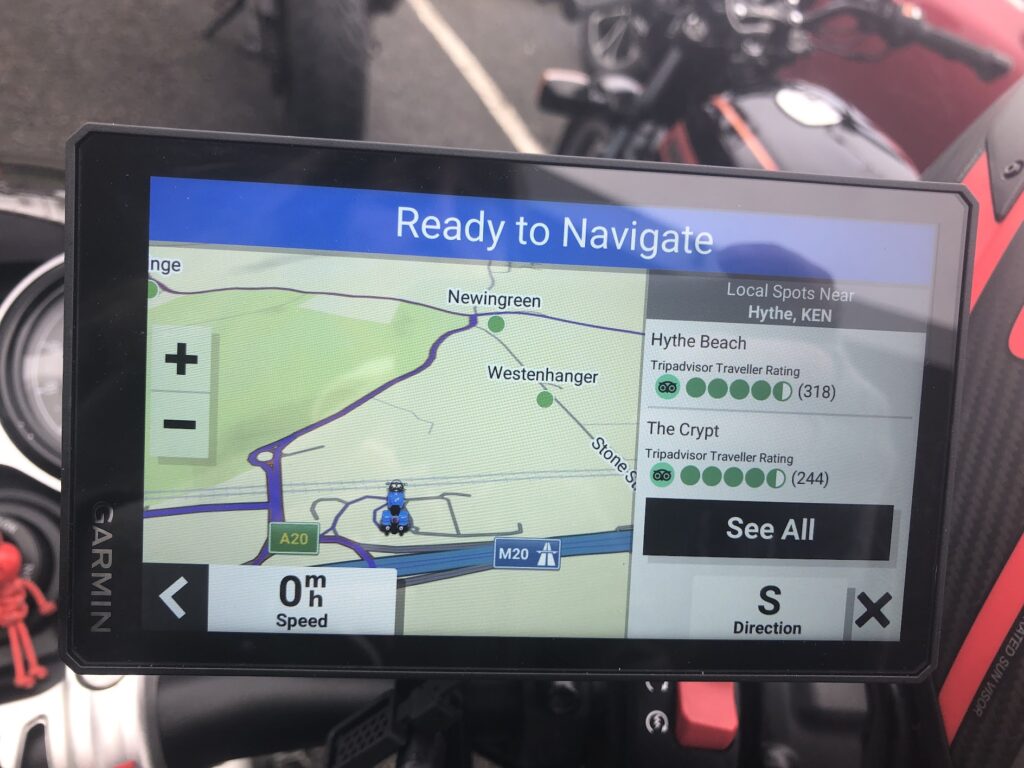 You can add information about your bike's fuel tank into the XT2. You input the information on your bike's fuel range and the XT2 will do fuel tracking suggesting fuel stops based on your fuel range and also issue a fuel warning when necessary.
The Tread® app is very user friendly too and easy to navigate your way around. I found it easy to search for a destination, plan my route and send this to my XT2.
The nearest fuel stop and point of interest would appear on the right of my screen which was really useful when touring and was used many times!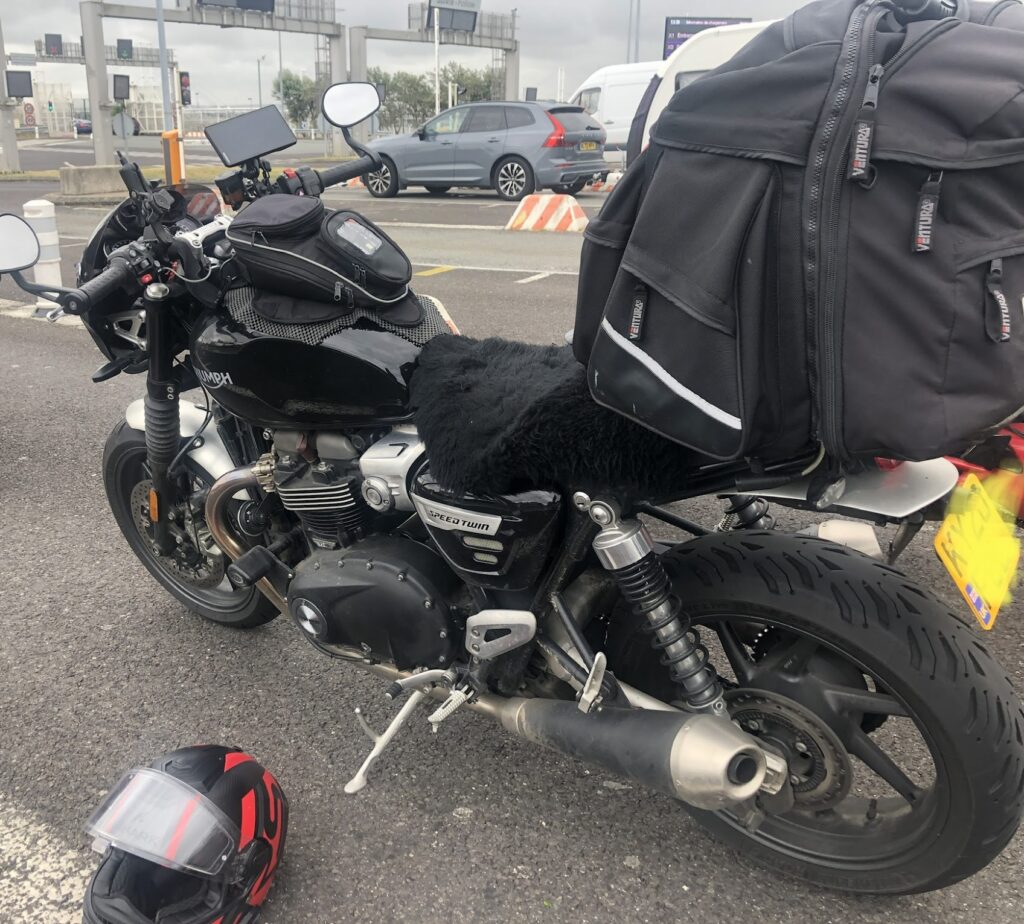 Whilst I was touring Northern Spain and France, the XT2 was used so much as I led most of the rides. I liked being able to choose which route to go for – fastest, straight or adventurous depending on time constraints, weather etc. I like the flexibility it gives you so you are in control of your ride.
The adventurous routes took us on some amazing roads with stunning scenery and I would recommend to anyone to try this feature, you will not be disappointed.
I was not disappointed with the ZŪMO® XT2, it's incredibly user friendly, gives you options of some splendid routes and can be used whilst riding wearing your motorbike gloves. Perfect.
KB