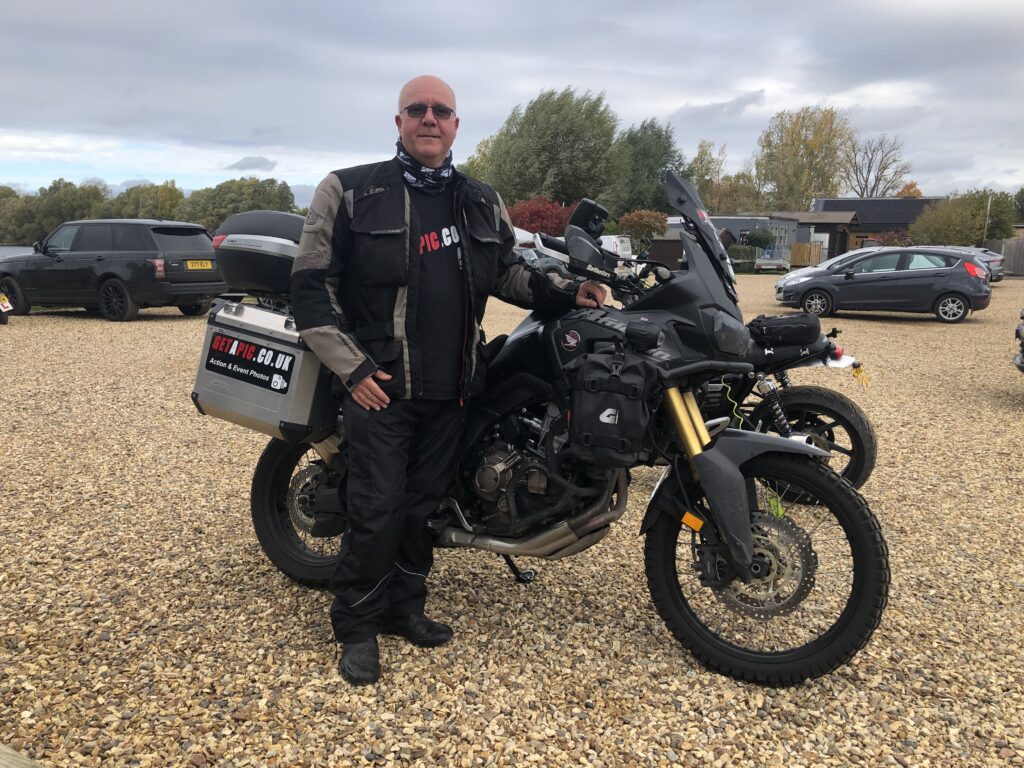 I was at a coffee morning at my local bike dealer where I met David Warren. David is a photographer and takes photos for GETAPIC.CO.UK who are the guys you see at the side of the road taking pictures of us bikers as we're riding along.
After chatting with David, we arranged a time and place to meet up so we could have a chat about his photography.
David's riding history goes back to when he was 16 years of age when he wanted to get a moped much to the reluctance of his parents, who agreed only if David went through the proper training and kitted himself out with a proper helmet and jacket.
Having done all that his parents asked, a week after passing his training, David crashed through a hedge (he was okay, the bike however was not) and David stayed off bikes for the next twenty years.
Ever since a young age, David has always been taking pictures of anything and everything really. For those of you old enough to remember, it used to be that you had a roll of film that you put into your camera and when you had used all the pictures on that film you sent it off by post in an envelope to Truprint and had to wait a week or so to get your pictures back! How times have changed.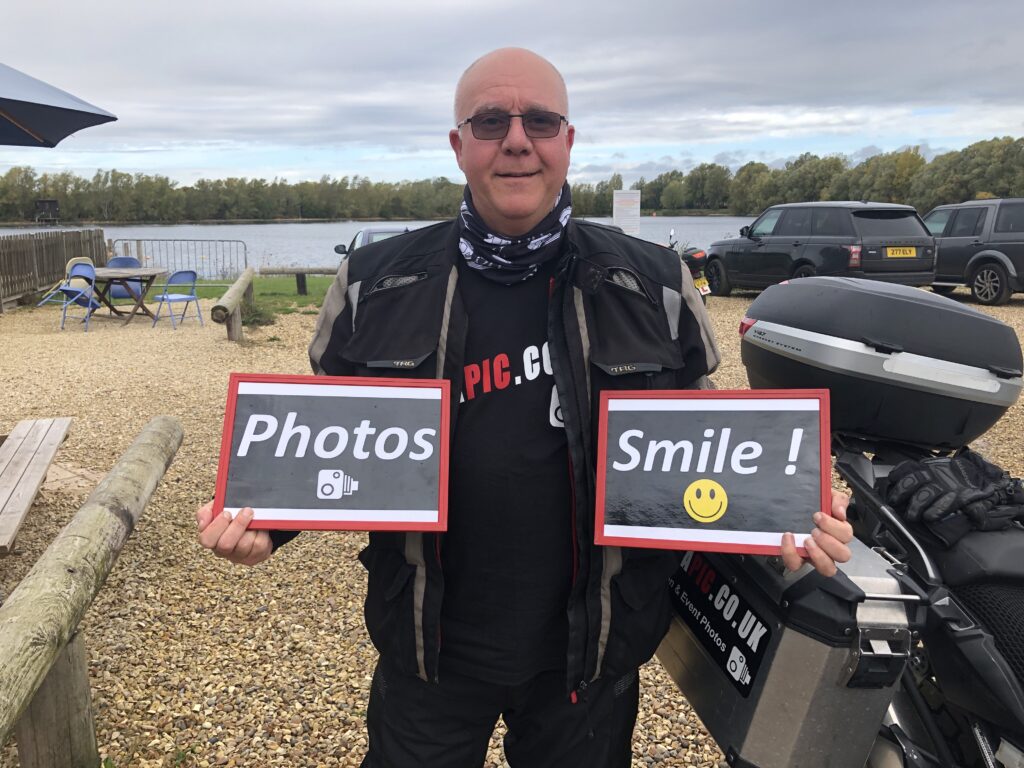 When David went back to riding, he did a direct access course and got himself a BMW 650GS and then a Serow Yamaha 225 trail bike, which is a Japanese import, and joined the local TRF group and did lots of trail riding.
In 2007 David had started commuting into London and got himself a BMW 1150R which he then rode around Morocco for two weeks following the last Dakar that actually went to Dakar.
David was a member of his local advanced motorcycle group, Thames Valley, and one year they booked out the Nurburgring for the day where approximately 130 bikers attended.
Having rode on track all morning, in the afternoon David started to take pictures of the other riders on track. In the evening he showed the pictures to his fellow bikers who were very impressed with the pictures David had taken.
Taking pictures on a professional level began from this event and David started to do event photography with work and taking pictures at local bike events.
In January of this year, David found himself with an employment challenge where he didn't know what direction to go in next.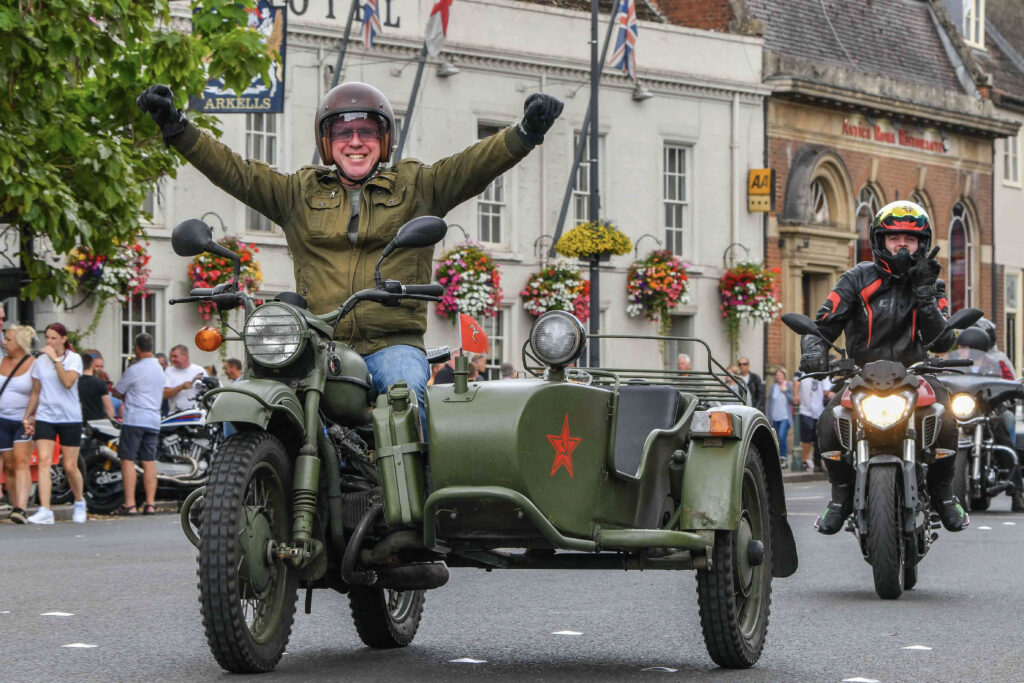 Having stumbled across GETAPIC.CO.UK, it clicked that this was what David wanted to do. He contacted Carl, the guy who runs the company, and they had a chat. Carl's main criteria for the photographers that work under the umbrella of his company, are that they are a biker and you have professional photography gear. David had to submit some example bike shots for Carl to review, as quality is a key standard for all the GETAPIC.CO.UK photographers around the Country.
David signed an agreement to say he will take and edit pics and post onto the website and from pics that are sold, David earns a percentage.
Chatting with David, you can tell he has a passion for what he does and takes great pride in his work.
Since starting with GETAPIC.CO.UK, David upgraded his camera to a Nikon D850 swiftly followed by the lens which is a 70 to 200 F2.8 lens.
In order to get the shutter speed right, and believe me I only know this because David explained it, as a guide can you set the camera to shutter priority and then set the camera to 1/320. This speed allows you to get the person/bike sharp in the picture and the background has motion blur. There's a lot more to it, but that is a good starting point.
Looking at David's pictures that he has taken, I was really impressed. A lot of thought goes into the set-up of the picture.
David normally sets up at the side of the road somewhere to take pictures of bikers as they're riding past but not just any bit of road. It is normally a wide corner with some parking where he can park his bike up safely and put up a couple of banners and some signs asking bikers to smile 😃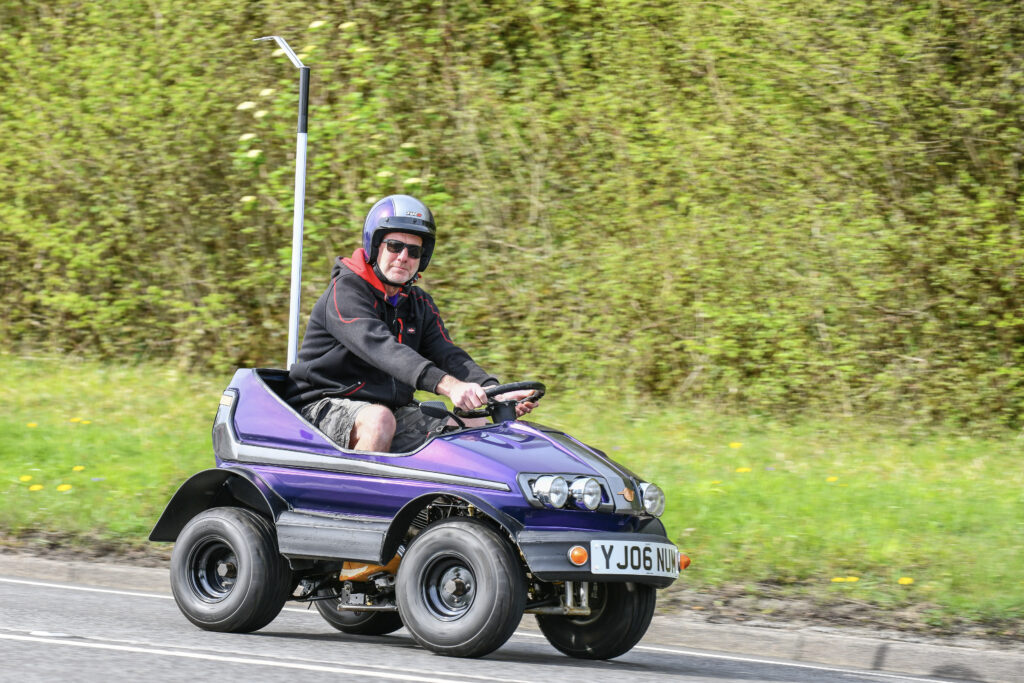 A countryside background is ideal with not a lot of trees, open fields are ideal. Where the sun is also has to be considered. I had no idea so much thought went into getting a great picture.
I found it very interesting listening to David going through his pictures explaining how the shot was set up.
Bikers like you and I love to take pictures of our bikes with our phones when we're out somewhere but what we can't do is take a picture of ourselves when riding along and this is where photographers like David and his colleagues at GETAPIC.CO.UK come in. It is so cool to have a picture of yourself whilst riding along on the bike.
David asked if I would like my picture taken whilst riding too. Heck yes! We finished our coffee and headed to our bikes. I followed David to a spot where he could park up and take pictures safely. We stopped on a bend where there was junction and pulled in. David set up his camera.
I then rode past each way a couple of times before pulling back in hoping that David got some great pictures of me on my bike.
I was not disappointed, they're fabulous pictures. When looking at the pictures I could see that he had me and the bike in focus and the background blurry which I probably wouldn't have noticed had I not been speaking to David earlier.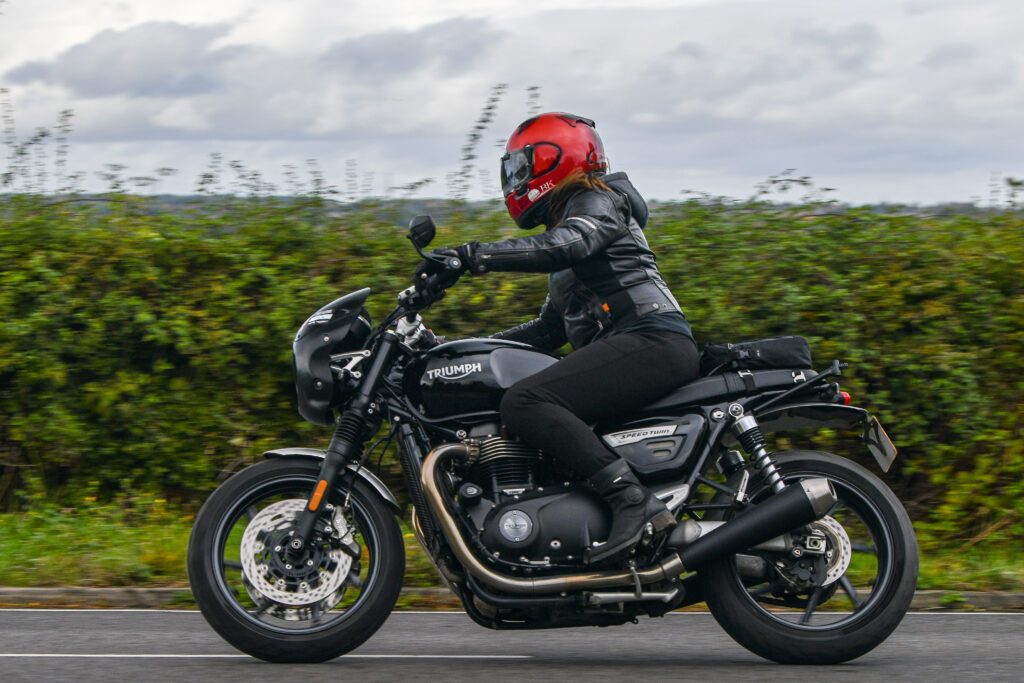 The best thing is, they're pictures of me actually riding my bike 🙂
You can follow GETAPIC.CO.UK on their Facebook or Instagram pages or click on their website to find out where the next GETAPIC location is. On the website you will see all the different locations pictures have been taken and their photographer too.
Thank you David for your time and for the coffee, it was really great to catch up with you and I had a great fun morning having my picture taken. I hope to see you again at the side of a road somewhere soon.
BK