I first met James Dye, the owner and founder of Lid Lamps, at the Excel bike show in February and was really taken with his helmet lamps and company so I arranged a time to have a chat and find out more about James and his company.
James started riding bikes at the young age of just two years old – he had a peewee 50 with stabilisers which came off by the time he was four years old. Nobody else in his family was into bikes but they had a field next to his house and he and his sister, who also had a peewee bike, used to ride around the field on their bikes.
At the age of 12 years, James got himself a secondhand motocross bike and started motocrossing and competing in events, and successfully too.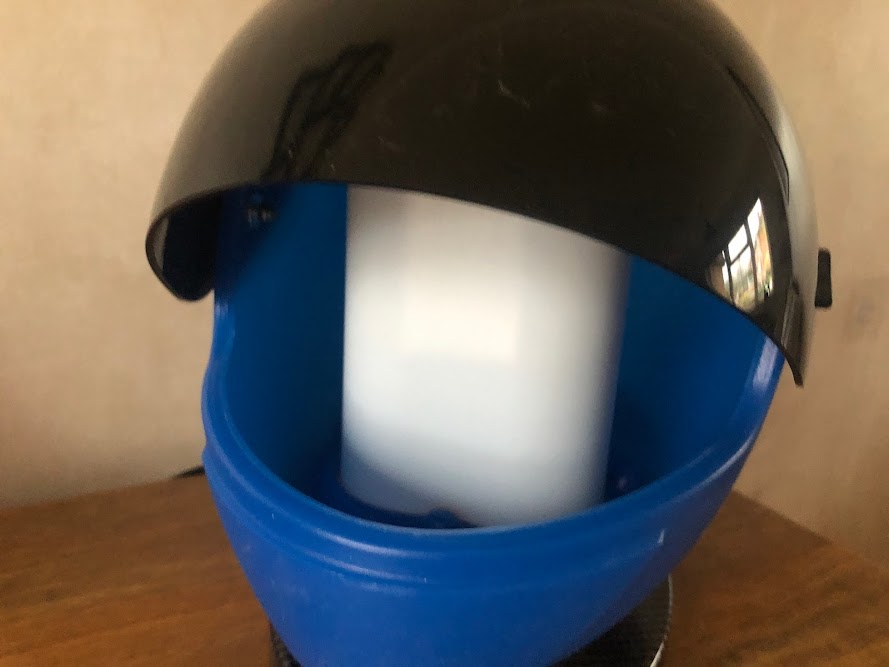 James switched to road racing and joined Aprilia superteens which was run by the British Motorcycle Racing Club (BEMSEE). Having come third in the championship he then went on to compete in the Triumph Triple Challenge in 2007. His first time competing on a 600cc bike and James won the championship that year.
At the age of 19 years, in 2008 James entered the British Supersport championship on a Team Buff Triumph 675cc bike. On the first lap of the race at Cadwell Park circuit, James fell from his bike and was struck on the head by a following bike, sustaining a serious head injury. James was placed into an induced coma for two weeks and it was a further eight months before he was cleared to race again.
The following season, James got a ride with Kawasaki but, following his accident James suffered severe memory loss, and he couldn't remember which corners were coming up on the circuit and sadly had to retire from the rest of that season.
In 2010 James came back fighting fit and entered, and incredibly, won the Triumph Triple Championship.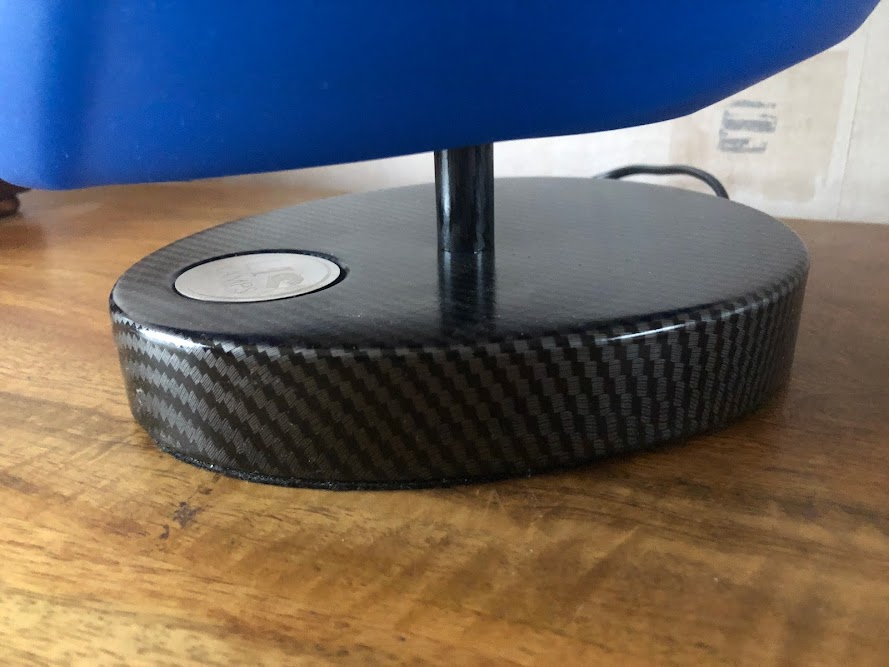 2011 saw James switch to the Superstock 600 series and whilst competing in the 2012 season on a Haribo Starmix Triumph, James highsided at Snetterton and sustained a broken back and shoulder. James' motorcycle racing career came to an early end.
Motorbike racing has been a huge part of James' life, he's always been into bikes and obviously motorcycle helmets.
James was looking for a motorcycle helmet lamp for his home and couldn't see what he looking for so he decided to make one himself!
Originally James was looking to make a ceiling light lamp shade but after several designs and much contemplation, table lamps were decided upon to start with. He found a company in London who did 3D printing and after several styles, designs and ideas were printed, the finished product was born.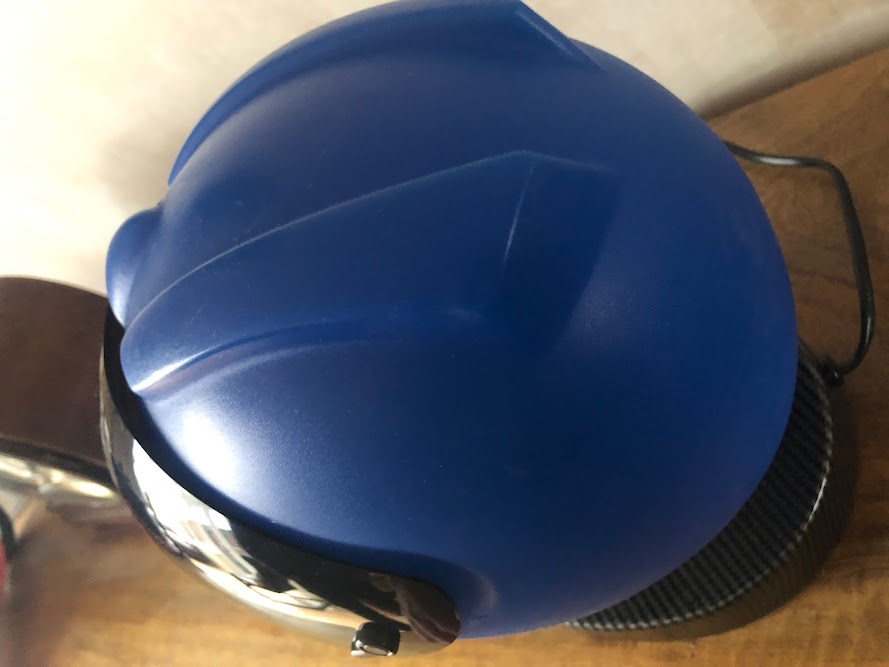 The lamp itself is in the shape of a helmet and sits on a small stand which is on a carbon fibre plinth. There is a touch on/off switch which is also a dimmer switch so you can adjust the brightness of the light.
The visor on the front of the helmet opens up and you can see the light going down the length of the helmet. Various types of lights were experimented with but the light they have gone with doesn't dazzle you when the visor is open. The idea with the visor opening is that you have the option of more or less light as you wish.
I really love the styling of this helmet and the light it emits, it's different, it feels nice and I think it looks cool sitting on the side.
There are plans in the pipeline for different designs, styles, colours and functions etc. and I look forward to seeing what comes out next.
You can find James and Lid Lamps at the following events this year:
BSB at Silverstone 15/17 April
BSB at Brands Hatch 22/24 July
BSB at Thruxton 12/14 August
BSB Snetterton 9/11 September
Cop Dock Suffolk Bike Show 4 September
NEC Bike Show 19/27 November
Thank you to James for your time, it was great chatting to you and learning about your great company.
BK