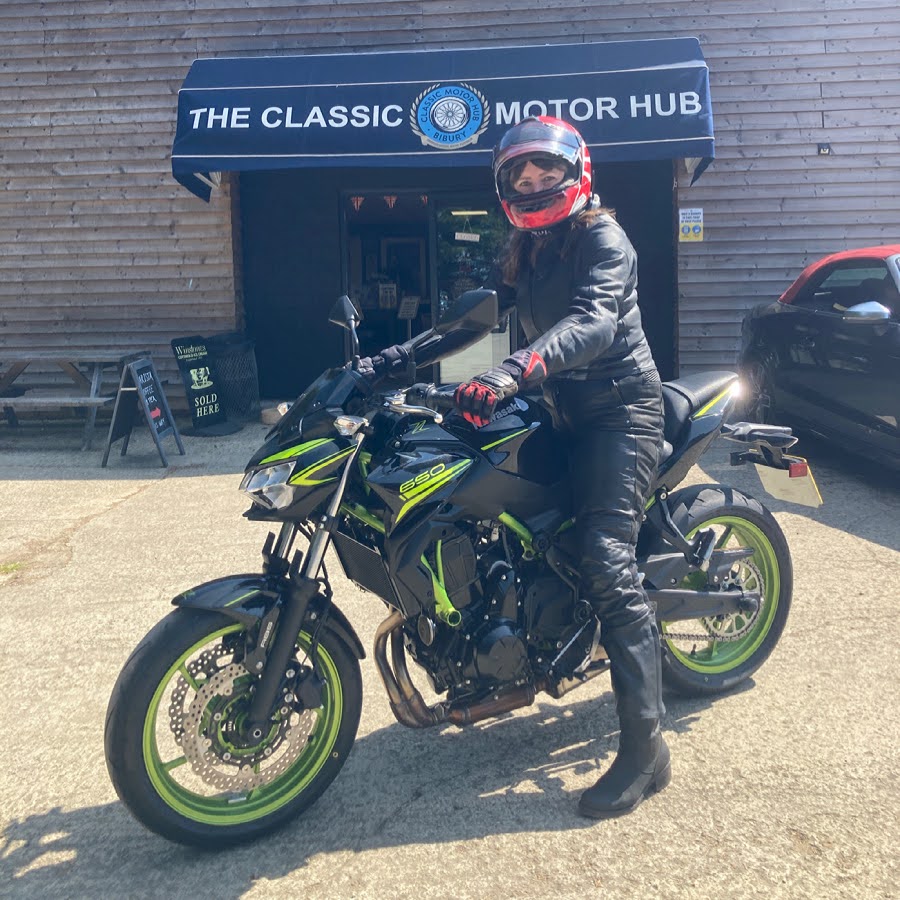 The forecast for the weekend was looking good so a group of us decided to head to The Classic Motor Hub in Bibury. It is based at the historic site of RAF Bibury in the Cotswolds and was used as an RAF Fighter Command base during World War Two.
Initially a Relief Landing Ground for the nearby RAF South Cerney flying school in 1940, it was soon used as a fully-fledged fighter station. It helped protect Cheltenham and the area south of Birmingham, housing No 87 Squadron RAF (Hurricanes) and No 92 Squadron (Spitfires).
By the end of 1944, the site had outlived its usefulness as an operational airfield, and RAF Bibury was transferred to Maintenance Command and used for storage until 1950. Today the Hangar is an original 'blister' aircraft shelter – they have many classic cars, bikes and high performance machines for sale.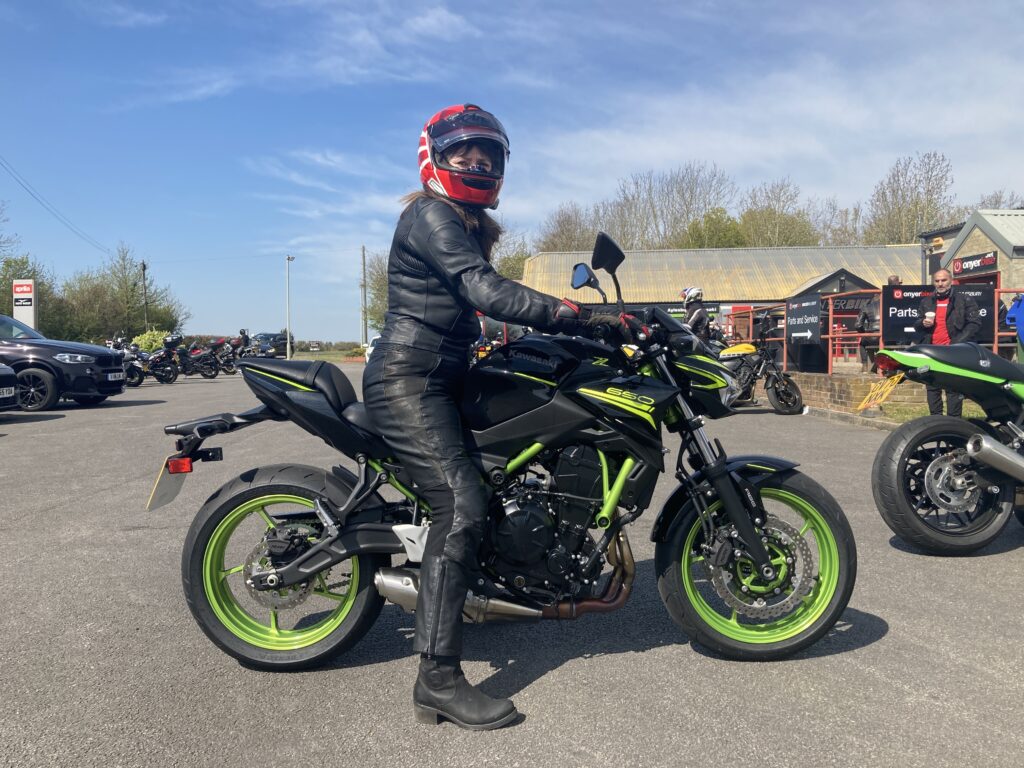 We have been there before and it is such an interesting place to have a look round and drool over what it is you would like to see in your garage – or in my case, it would seem I am need of a barn and many, many more pennies!
I have a Z650 on loan from Kawasaki for a couple of weeks so thought it would be an ideal opportunity to see what the bike was like on a ride out. So far I have not been disappointed.
We headed to Bicester and then headed on the B4030 towards Enstone and picked up the B4022 to Burford. When we got to Burford high street we turned right on the B4425 which took us to Bibury. It's such a beautiful scenic route and the roads were definitely great for biking 😉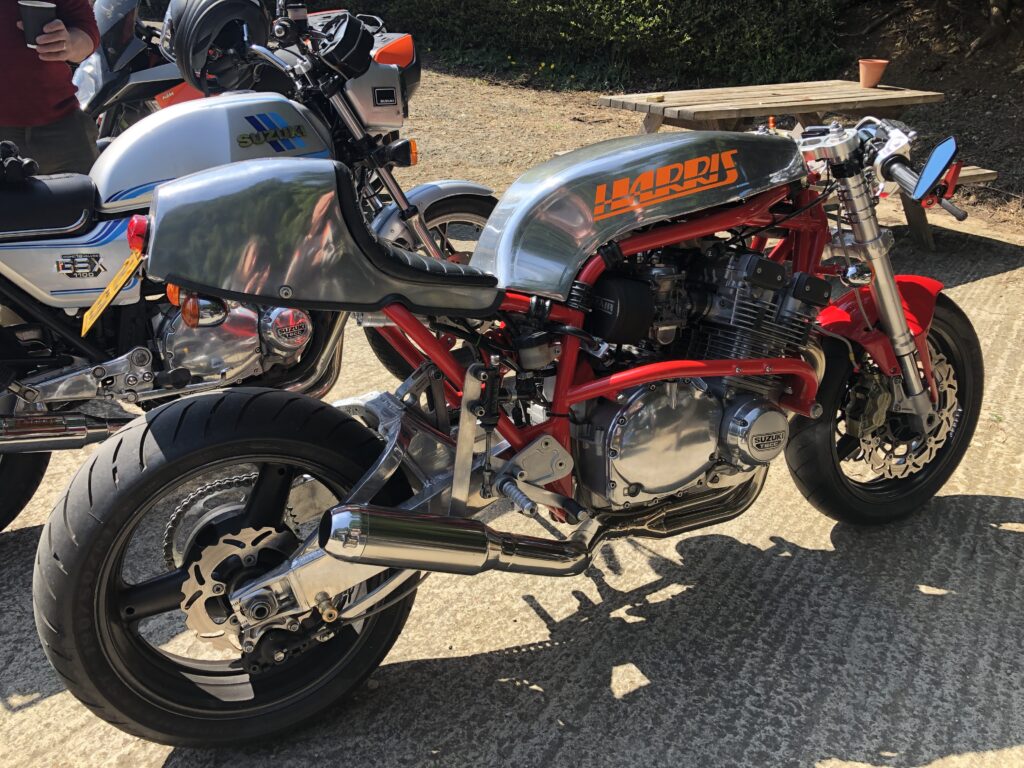 I have to say, I am really loving the Z650, it is so light and nimble and was really liking the twisties. The roads out this way are really nice to ride on and the scenery is interesting too, there are many places to stop for a coffee en route if you so wished.
We pulled into The Classic Motor Hub and parked up. First up, a coffee which we stood outside drinking watching the bikes and cars coming and going.
The car park itself was interesting to look round. A chap had turned up on a Suzuki/Harris bike which he had done a lot of the work on himself, really interesting bike and chap.
I walked down to the hangar to have a look round, it is like stepping back in time not only with the cars and bikes that are in there but also with the décor, my eyes were darting everywhere trying to take it all in!
There was an old Norton 850 in there (the owner happened to be in there too dropping some spares off – The Classic Motor Hub are selling the bike on his behalf) and he got chatting with one of my friends and, you know how it goes, the bike got started and before we knew it my friend had agreed to buy the bike! He takes delivery tomorrow!! I was so excited for my friend, there is nothing better than new bike day, I can't wait to see it down the pub.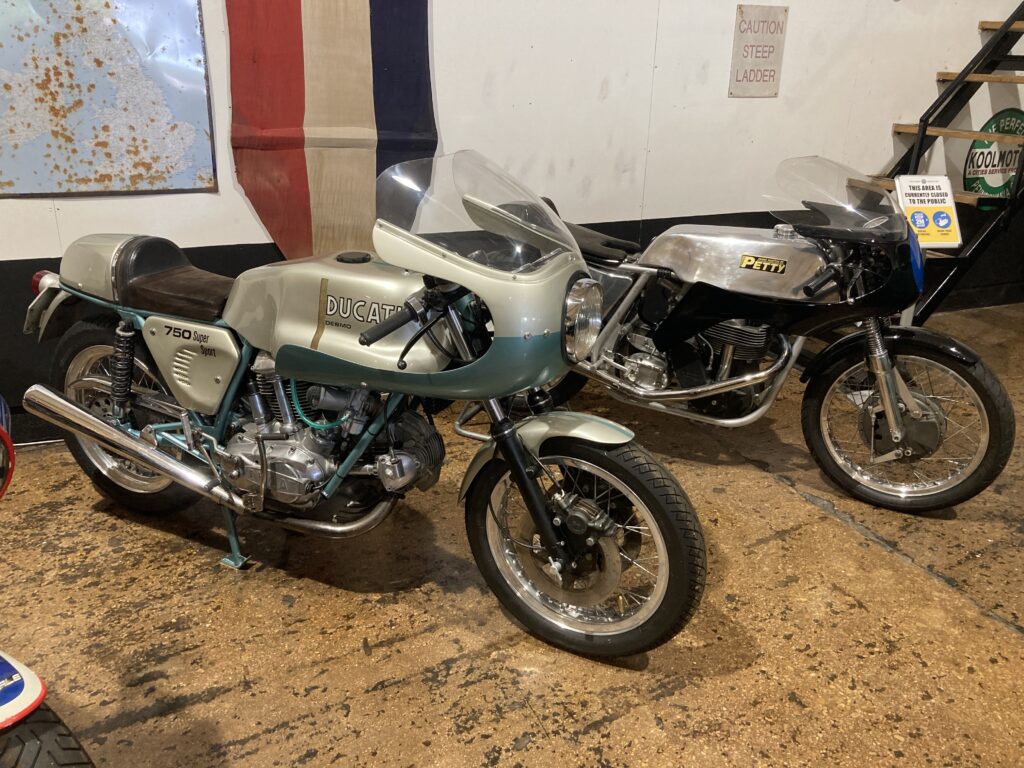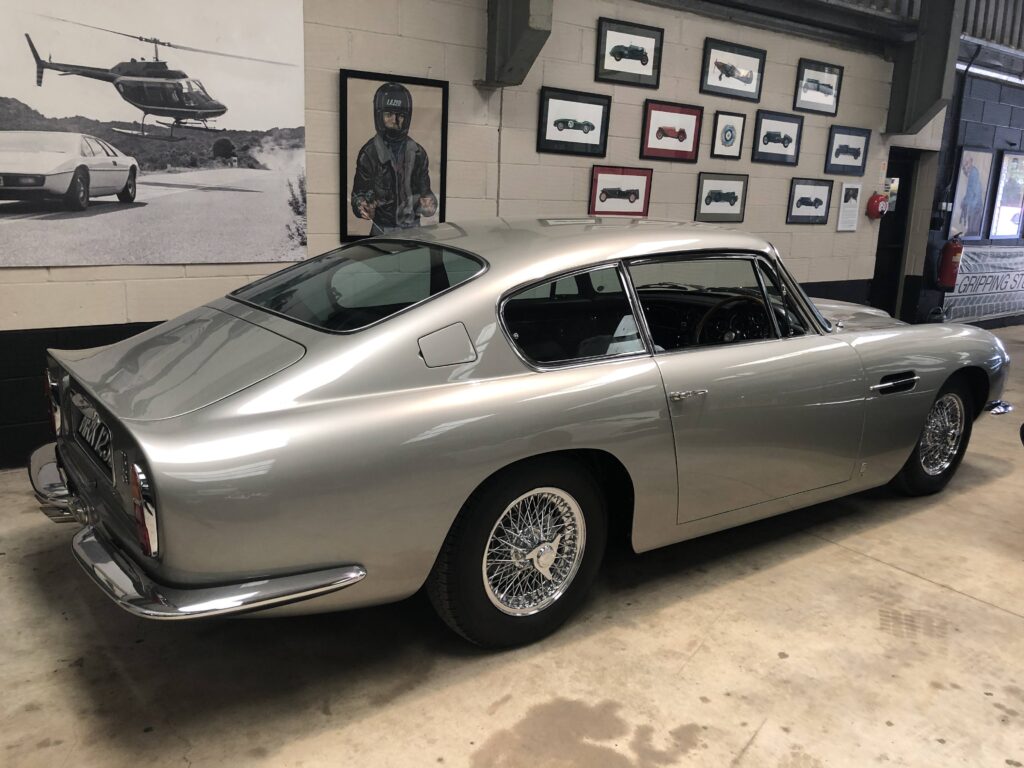 Having spent quite a while looking round the other hangars, we headed back to the bikes and decided to head to The Old Prison Café in Northleach which is only about ten minutes down the road for a late lunch.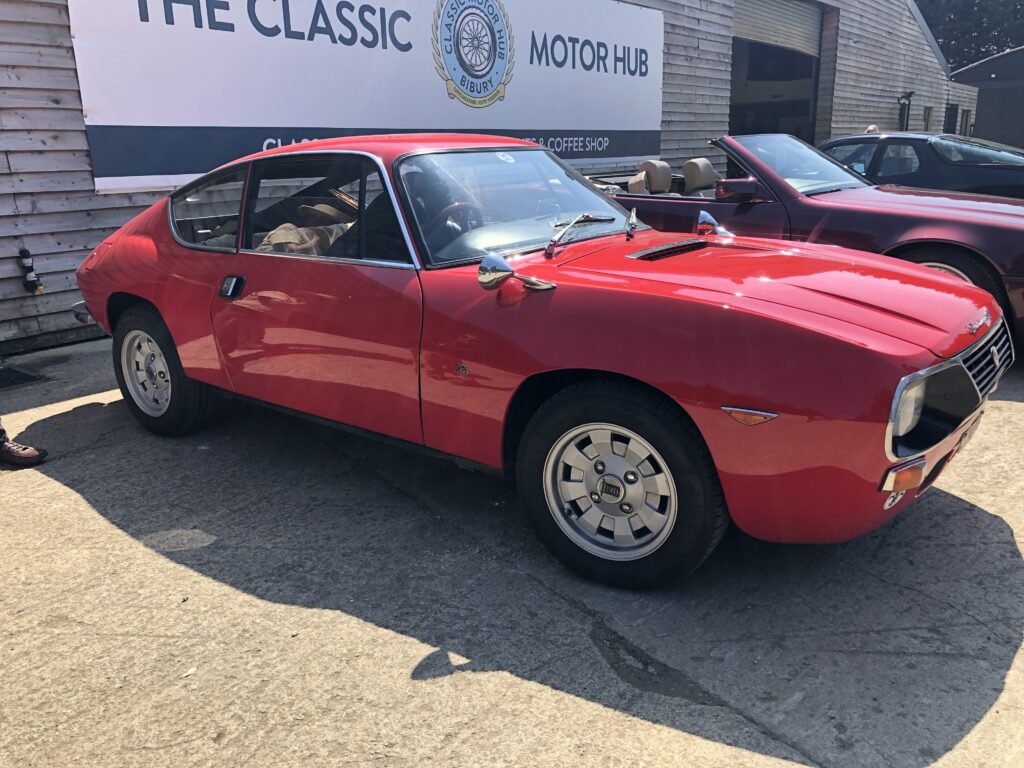 The prison dates back to 1792 when construction was completed and prisoners were moved in. Built to accommodate just 37 prisoners, each of whom had a ground floor cell by day opening onto the outdoor exercise yard and the first-floor cell by night.
The cell blocks are described as airy (!) and there were workrooms, exercise yards, chapel and an infirmaries and apparently served as a blueprint for London's Pentonville Prison.
In 1857 doors closed to convicted prisoners but a small number were still sent here to serve a remand period and the status of the prison changed to a House of Remand and the mill house was converted into a police station with an office and living accommodation.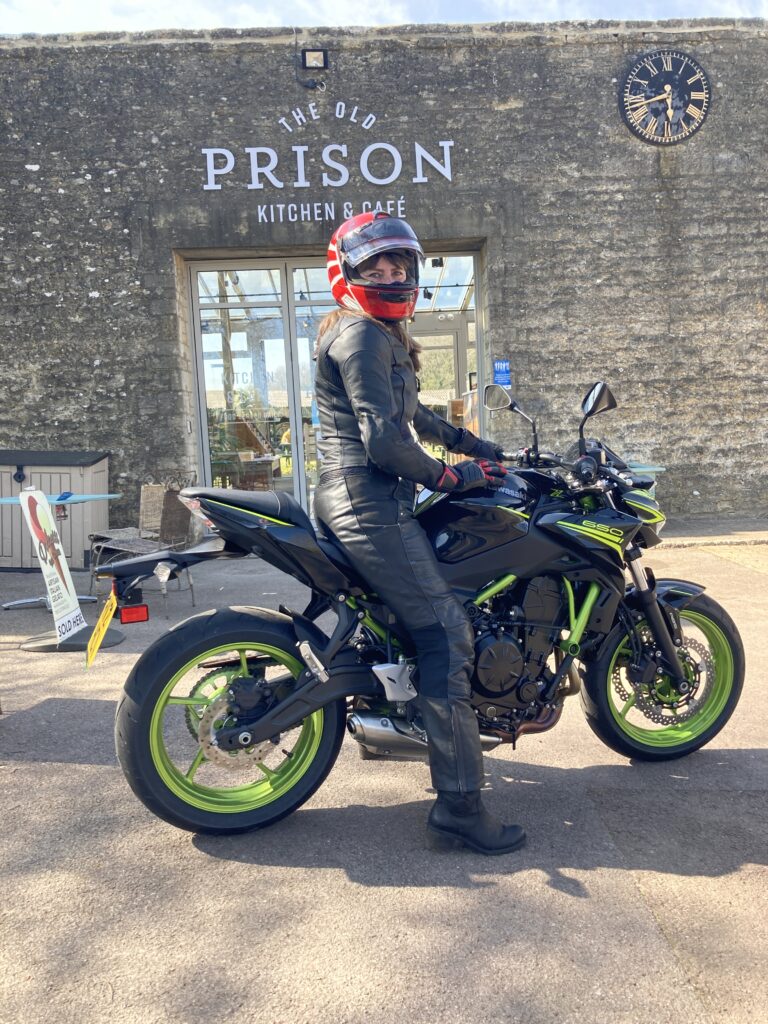 In 1859 the committee room and ground floor of the keeper's house were converted into a Petty Sessional Court which was in use right up until 1974 when the country police stations moved in and made this one of their country police stations with the cells now being used for those arrested by the police and waiting to be seen by the magistrate.
Both The Classic Motor Hub and The Old Prison Café are really interesting places to have a look round, definitely well worth a visit.
After our rather late lunch and several coffees, we headed for home – are you the same as me, somehow you never quite go home the same way you came even though we were following a sat nav! Not that it mattered to us, we were quite happy heading in the general direction of home.
An absolutely brilliant day out, I was really pleased with how the Z650 rode and handled and loved our visits to two very interesting places.
I'm planning the next ride out …..
http://classicmotorhub.com/about/
https://www.theoldprison.co.uk/
https://www.kawasaki.co.uk/en/products
Thank you for reading my article, I hope you enjoyed it. Please subscribe by email, just enter your email on the right.
If you could please share my article too that would be great – thank you.